3 Things to Consider When Going Into Full-time Freelance CAD Design Work
There are a lot of challenges going into freelance work. Most of the time, it can be so difficult, people just turn away from it and try something else. Work can be tricky to find, getting motivation can be tough and there aren't any paid holidays, which for some people, is the biggest deterrent. 
There are many things to consider when going into freelance work, and some are a lot easier to organize than you might first think. Of course, it is all dependent on your own skills and experience when it comes to figuring out what's easy and what's not. Here are three things to consider when going into full-time freelance CAD design work. 
Going into Full-Time Freelance CAD Design Work? Consider These 3 Things:
1. Make sure you have high-quality, well-maintained equipment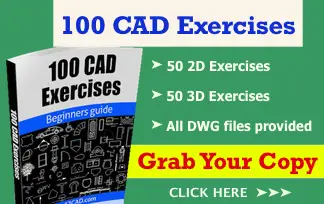 This can be a good time saver if nothing else. Having the best equipment when it comes to using CAD is incredibly important, and if you are going freelance, the equipment is not going to be provided with the work. 
If you have worked with CAD a lot before, you probably know the best brands of computers and tablets to buy, especially to cater to your needs. It can be incredibly useful to get your equipment as soon as you possibly can and get the best quality tech as early on as you can, so then if your freelancing business does take off, you aren't stuck doing some big jobs on three years old tech that runs about as fast as a pensioner. 
It is also best to keep your technology well maintained, as then you don't have to turn down work or be out of work for a while because your computer or your tablet broke due to negligence. As mentioned before, there is no paid holiday when going into freelance work, so you want to avoid downtime as much as possible. 
This doesn't mean not taking breaks; this means stopping production halfway through due to a technical fault and having to either hand something back late or not at all. This can destroy your career, so you have to make sure that you keep on top of the condition of your tech. 
2. Consider investing in additional, out-of-office services
This can be software, or it can be out-of-office services. If you have a very sudden influx of work, you might want to invest in an automated replies service. This might help with any queries that your customers have and will also give a quick reply rate for your customers and potential clients to enjoy. Alternatively, you might want to consider investing in IT Support. 
When it comes to working in CAD design, you are probably going to get quite a few important customers, and you are going to be holding a lot of sensitive data. This can mean that you are a particular target for cybercriminals if your business takes off well. Not only is this scary, but it can also be business threatening as well. 
Investing in cybersecurity services, such as Cloud security, information and data security, and physical security can be highly beneficial when it comes to protecting your business from those with malicious intent. As mentioned before, it can save your business and help protect those around you. 
Some cybersecurity providers will also offer a business continuity program or a disaster recovery service, in which the breach is repaired, and your business can fully compensate those who may have lost data or been put in harm's way. It can also help your business pay for any other damage caused to its property, which can mean that your business can get back on its feet again. 
However, the trust that your clients may have had in your company might be tainted, which is why it is a good idea to have cybersecurity measures from the very start. 
3. Think about your finances
It is no lie that freelancing CAD design can be expensive. Not only do you have all of your equipment and security measures to take into account, but you also have the uncertainty of having a fluctuating income. You might go for a week without work, and if you are solely paying for rent or a mortgage, this might have already made the month tight for you. On top of this, it might be a struggle to pay for equipment if something goes wrong. So, you are going to want to save as much money as you can. 
There are a couple of ways that you can do this. Firstly, you want to cut down on costs when it comes to software. So, pay for a monthly subscription for things such as Adobe Suite and only pay for it when you need to use it. It's also better to buy for higher quality and slightly more expensive items if the other is a cheap alternative that could break and quickly start building up in cost. 
A lot of money for something that's going to last you a long time is far better than buying something cheaper that's going to last you a couple of jobs. You also don't want to buy something that isn't increasing your efficiency, as this is exceptionally important to have a freelance business. 
Final thoughts
When it comes to freelance CAD Design work, it can be tough to get going. Not only will you need the best equipment and a high level of security, but you will also need to think very conscientiously about your finances. Figuring out what the best investments are for you and your freelancing gig can make all of the difference. This not only goes for software and out-of-office services, but it also goes for how you spend your money otherwise. 
It is also worth doing a lot of research for what you should invest in, such as cybersecurity, to figure out what deals are best for you and your company. Running a freelance CAD business is hard but rewarding and fun work, which can help fuel your CAD career into the future.