Welcome to an exclusive entry on CAD software. Here we talk about the best CAD software for MAC users. Another special aspect about this entry is the fact that the software listed here is not in descending order, but tags the software based on their capability categorizing them according to their level of operation as opposed to a simple functionality reference manual.
Before we dive into the list of options for Mac-based CAD, there are a few things to consider. Windows is a more popular choice of OS in some parts of the world, Mac is the more favorite elsewhere. Windows has a very generic approach to user-friendliness and Mac is all about design and feel. Hence when talking about any kind of designing or drafting or illustrative work, Mac is obviously a better option because of its natural inclination towards design ingenuity and rich/lush feel. Hence the software listed below contain some that are Mac-only and others that are OS-independent. The reason for choosing such a diverse plethora of software is to differentiate amongst the software alternatives and not between the actual ease of use or experience brought on by the machine/platform itself.
Check out the Best CAD Software for Mac Reviews below
QCAD by QCAD.org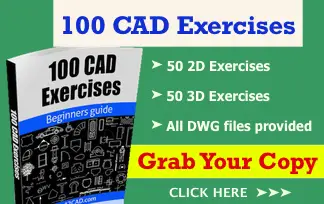 Ares Commander by Graebert
ArchiCAD by GraphiSoft
Graphite by Ashlar Vellum
So let's begin with our entry level open source option.
---
QCAD – 2D, open-source and off the hook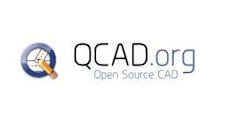 QCAD is an open source suite for Windows, Linux and Mac users. Its open source nature, cross platform availability and lengthy list of features force me to talk about it first, even though its only a 2D CAD software. First and foremost, file formats for (importing and saving/exporting) include DWG and DXF meaning bringing in your designs or publishing them to different, more powerful/popular CAD software is no problem. Various metrical and imperial units make it easy to use for users with a background in any international measuring system hence internationalization is a very strong feature here. True type and other popular CAD fonts make promote its wide-scale adaptability. And the use of layers and grouping (families, blocks etc.) mean users of more popular 2D (and even 3D) CAD software would have a greater level of comfort in working.
Lines, arcs, ellipses, NURBs(splines), polylines, hatches and the inclusion of raster images with an EMACS scripting interface provides ultimate control over the minutest detail. The scripting engine also provides SQL database connectivity, WebKit inclusion, XML parsing/documenting and multimedia inclusion for the purpose of presentation. It also allows addition of custom-written, user created tools into QCAD itself. The part library/warehouse offers some 4500+ parts all freely available created by the authors and the community of users, under the open-source license.
Moreover, exporting to PNG/BMP/PDF, language packs, isometric/orthographic projections, 2D matrix transformation, batch conversions and console tools are included as regular features. Oh and the best part, the MAC version is only 63 MBs.
Pros
Fewer hardware requirements
Open-source means extendibility and customization
Community contributed warehouse
EMACS scripting interface
Tools/license options are extremely accommodating
Internationalization
Cons
2D only
Open source means other QCAD based implementations may differ in function
No collaboration tools
No cloud support
---
Ares Commander – Enter, the Mac-native CAD
Apple systems and products are all about design intuition and ingenuity. Ares brought forth its commander edition CAD software that takes care of your designs on Mac and virtually every other major operating system. The best thing about the OS-independence feature is the fact that the software has been modelled on the Qt GUI creator to give the same look and feel across all OS's.
Furthermore, it allows dockable toolbars, item/tool-specific context menus and a toolbar space that makes it easy to work and operate all tools. Ares Touch is an Android based tablet application that helps people use the CAD software on tablets and touch enabled smartphones. Hence OS independence and hardware portability have been put into the user's lap with this package.
Moving on the QuickModify feature is an industry-first here allowing the user to use a single command in order to initialize more than a single effort. Hence facilities like move, rotate, scale, copy, cut and paste can be combined into the same command if your sequence of usage is regular or frequent. DWG compatibility, backwards compatibility through v.2012, DWG/DXF read/write capability and 3D solid modelers based on industry-specific ASCI standards make this a well-rounded package.
In my opinion, the best thing about this package is the API. With complete freedom to create custom function, routines and even plug-ins based on LISP, variations of C, VSTA, Delphi, DCL and ActiveX interface mechanisms, the programmer market being accommodated is a huge one. The inclusion of XML resources for managing and defining menus apart from importing OLE objects to activate content in your drawing mean a handsome amount of flexible functionality.
Following all this, the user interface as discussed before is consistent and streamlined. Toolbars, context menus, tool matrixes, property pallets and customizable UI blocks can be configured to suit your own need and then saved so as to load the same window configuration next time. Added on are aliases for shortcut keys and other time saving tools such as flat representations of 3D solid objects and entity-relative automatic updates. Recording capabilities and version management with additional notation and documentation-specific tagging make this an ideal collaboration tool for teams and enterprises alike. And lucky for us oldies, 32 bit processors are also supported with MacOS X Lion or above with a 64-bit version coming soon for Mac and Linux machines.
Pros
Mac-native
Huge API support
Functionality grouping facility
Consistent interface for all supported OS's
Collaboration tools
Cons
64-bit Mac version is under development, no beta version available
Warehousing options are limited
API support
---
ArchiCAD – An architect's best friend (on Mac)
ArchiCAD is the brainchild of Graphisoft and is one of the first software packages to have introduced BIM for its designers and construction users. ArchiCAD has some serious credential-oriented competition because of AutoDesk's Revit and VectorWorks Architect, but since neither of these or other competitors are native to Mac, ArchiCAD easily takes the win (at least in my opinion).
The BIM engine is one of the finest you'll ever get to experience with pre/post construction abilities and subsequent data model based evaluations and simulations. Because of this extensive functionality scope and functionality-oriented design ArchiCAD is a software that people can either relate to.
This also highlights the power of ArchiCAD development engine, which is further highlighted by features such as structural part morphing techniques and element association between stories and levels/phases of physical construction. Users who are new to architecture-oriented CAD software may adapt well but those looking to switch from alternatives such as Autodesk's Revit will surely have a harder time, when they are forced to leave their template way of thinking and adapt this new style of inference and interpretation.
Another neat feature of ArchiCAD is the intelligent materials for building purposes, those which come in handy when the time comes to put the BIM engine to use. Any sort of energy analysis or vibration induced effects can be easily calculated to a great level of accuracy with the use of such building materials and their accompanying precompiled meta-data.
Features that Seperate ArchiCAD
Up till this point, the features discussed were those that the user can use and work with in the development process. Here's a discussion on features that are so new and rich in user experience, they propel the ArchiCAD ahead of the competition.
First, the BIM was the industry's first ever and is offered without any consideration of the company/team size or distribution of the collaborators.
Second, ArchiCAD "anticipates" what you will be doing next and utilizes "empty" CPU cycles to prepare for such moves and actions.
Third, MEP modelers allow collision detection through an open-IFC based BIM platform.
Fourth, the hardware requirements are demanding. A 64-bit quad core processor is recommended with 16GB RAM for detailed, complex models. 5GB installation space on an SSD and another 10GB when a project is open and active.
From project management tools to performance and productivity monitoring, communication and collaboration techniques and integrates features to cloud-based collaboration and sharing tools, visualization to documentation, all the necessary tools/parts/plug-ins and add-on are available apart from a proprietary library run by the authors and contributed to by the user-base. All in all, ArchiCAD in my opinion is the best CAD software for Mac for architects.
Pros
Mac-native
Complexity independent design
Background processing and other automatic features for the user's aid
Industry-first BIM and many other genuinely productive improvements/features
Cons
Learning curve is problematic due to difference in design
Software's internal working forces user to adopt its work methodology
Industry-first intuitive concepts challenge CAD users standard practices as adopted from other software
Extensive hardware requirements
---
Graphite – an Ashlar-Vellum product

Like all Ashlar-Vellum products, Graphite is a marvelous CAD package. With design ingenuity and a hardcore focus on ease of use this package is the foremost in CAD packages which allow users to focus on creating and developing rather than just using a software. Graphite is designed in a manner to facilitate the user without distracting or diverting the user.
Graphite focuses on a few things, let's look at them one by one.
All Ashlar-Velum products allow the user to achieve their creative potential without distracting or diverting the user while he/she is at work. The customer experience program reports that Ashlar-Vellum products have a hardcore presence to them that aids the user with slight hints of its presence all the while staying out of the user's way. Ashlar-Vellum attribute this to power-efficient resource management techniques as well creative-freedom that their design and software's nature awards the user.
Furthermore, the level of complexity that Graphite allows the user to achieve is amazing. Much like ArchiCAD, the level of detail that the user can manipulate is amazing owing to the scripting engine and the Vellum interface that offers some pretty mundane features already precompiled as smaller chunks. Going one step ahead, Graphite has special focus for users who are drafters and illustrators by profession allowing users to create a 2D model before extruding a wire-frame 3D model. If you're the kind of user who dives head first into developing a 3D model, the same engine will aid you for your specific development techniques.
Additionally, Graphite follows the design and invent methodology which lets you get creative-crazy without having to tinker with the tool or learning how to use it to the point that you might need a certification in it. Hence Graphite allows the user to focus on what he/she needs to create, develop and later manufacture without worrying about the bells and whistles that make Graphite so adaptive and powerful, yet simple.
Another great thing about Graphite is the fact that it focuses on development, production and also on manufacturing of the developed design so as to facilitate every kind of end user in every kind of way possible. This coupled with other premier features for a permanent license of ~USD 1300 is a bargain. Hence in my opinion, Graphite takes the win as the best general purpose CAD/CAM software from this list of premium grade and not so premium grade Mac friendly CAD software.
Pros
Simple and proprietary interface enables easy/short learning curve
Allows a user to focus of design and development rather than learning the software with each step
Forces the user to experiment due to design simplicity
Allows the user to focus on development while offering assistance in a non-interruptive manner
Background processing aids users without taking over or taking control of the development
Cons
License fee means professionals and corporations would find the package economical, not students hobbyists etc.
Learning curve is short but only due to Vellum® proprietary interface hence moving on to other software or moving from other to Graphite can be troublesome
Intel processors only, POWERPC/AMD chipsets not supported.