Here is our eBook, "20 Days of 2D CAD Exercises", which is a great for you to start from in CAD.
We have put some of the exercises we solved here on 12CAD.com, and some that will help you challenge your brain furthermore.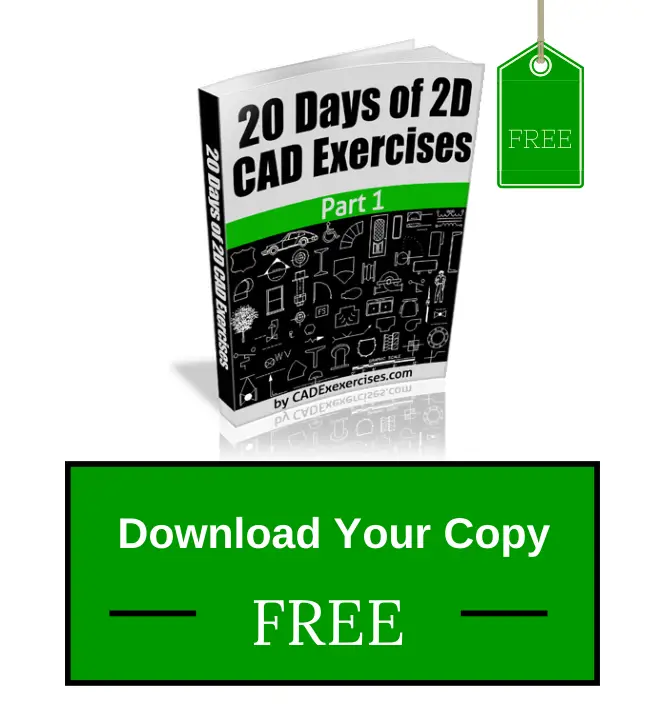 These Exercises are for you to solve and come back to us for more CAD Exercises. Knowing there is still a lot to learn, we would be open for questions and suggestions.
Do not hesitate to share your opinion as we are looking forward to making this experience the best for all beginners to learn and accelerate their learning speed.
Also – follow us on Facebook !