Drafting has come a long way over the years. Before, the design process required design professionals to draft plans and designs manually, which can be inaccurate and time-consuming. However, today the design industry has significantly evolved and developed thanks to the modernization thru software applications like AutoCAD. It hasn't only helped drafters by offering them convenient ways and solutions, but it has also become a business for them to profit from. 
Starting a business can be easy. However, managing and growing it can be a challenge, but certainly can be done. There are various tools business owners can utilize to drive growth, especially in the drafting business. 
Below are some ways you can grow your AutoCAD drafting business.
1. Research The Market
Part of growing your AutoCAD drafting business is knowing your target clients and competition. Doing proper research enables you to make informed decisions on how you can better position yourself in the market. It gives you a chance to understand your current client base and how you can retain them. Furthermore, market research can help you identify emerging trends in the design and construction industry.
Additionally, consider researching your direct and indirect competition. For instance, look at the services they're offering, how they reach out to their customers, their strengths and weaknesses, and what sets them apart.
Researching your competition can help you determine the areas in your organization that might need revisiting. Doing so also allows you to improve your services, which may help boost your overall stand in the industry. 
2. Update Your Business's Features And Offerings
When growing your business, it may be worth looking at the services you are currently rendering. With the continuous evolution of modern technology, the services you've been offering that may have brought you some success over the years can now be considered outdated. With that said, consider reviewing the scope of services your business is offering and align it with the advancements of the digital age.
For instance, 3D modeling has been one of the emerging trends today. You may consider adding that to your list of services. More so, you can invest in a model printer to provide your clients with a scale model of their projects. If you don't have the necessary funds, you can get sameday merchant cash advance to finance the purchase. 
3. Leverage The Power Of Technology
Technology is a powerful tool that you can use to grow your AutoCAD drafting business. For instance, there are various tools and platforms you can utilize to boost and market your company's image, as well as to increase your client base. 
One of the best ways to solidify your online presence is thru a website. Your website should be easy to find and access. In other words, it has to be user-friendly so that potential clients can easily browse your portfolio and scan the services being offered. 
Moreover, it has to provide essential details such as your business's physical address, e-mail address, and contact numbers. To make it more engaging, you can also consider introducing 24/7 chat support that can answer your client's questions, should you be unavailable to answer.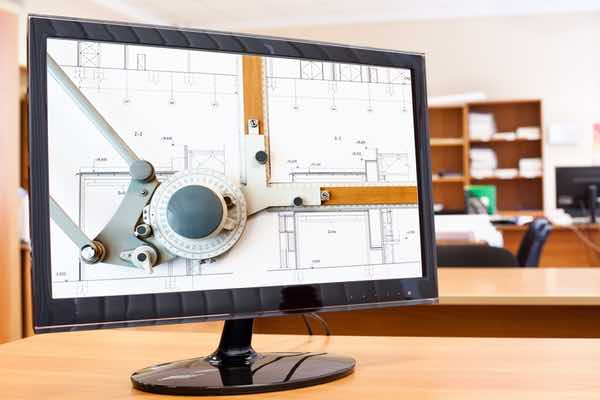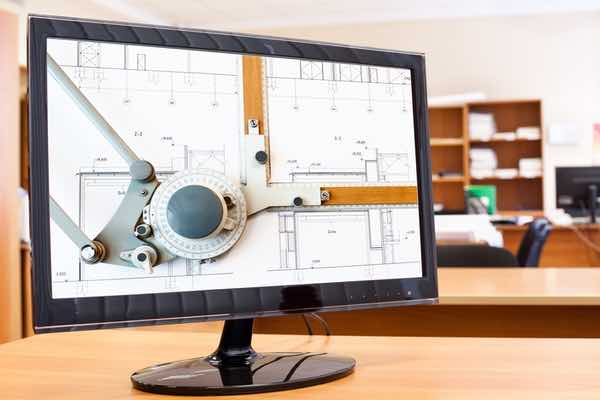 Aside from websites, you can also utilize social media to market your business and service offerings. In this digital age, almost everyone has access to social media platforms, and you can use that to your advantage. 
Furthermore, you can use your business social media account to reach out and connect with potential customers. These platforms can provide you with an easy and convenient way to engage with customers by responding to their queries and getting their feedback. 
4. Network And Connect
A good way to help bring in new customers and discover new opportunities is thru networking with other business owners. By doing so, you can make connections that can help increase your brand's visibility and attract new clients.
Additionally, it's a good way to get new insights and fresh perspectives on the industry. You can learn from the other professionals and business owners you meet, get inspired by their success and get advice and support regarding common challenges.
There are events such as seminars, workshops, conferences, and conventions that usually occur annually, and consider taking the time to attend and participate. This can be a good opportunity to socialize and make connections in the industry. 
5. Form Partnerships
A strategic partnership can help your business grow since it can help expand your customer base, give you a stronger competitive advantage, and even expose your business to a new market. Therefore, identify partnerships that will be complementary to your business. For instance, an architectural firm or construction business can be an ideal partner. 
Aside from the benefits that come along with the partnership, consider collaborating with organizations and companies that align with your business goals and values as well.  It'd be good to note that the success of your partnerships, and business, will hinge on how well you manage your business relationships.
Conclusion
Growing your business can be a challenge, but there are numerous digital tools today that you can use to your advantage. With the helpful tips above, you can make informed decisions on expanding your customer reach, service offerings, and growing your AutoCAD drafting business.