Ease of Use

Ergonomic

Scrolling

Button Mechanism
Pros:
Excellent ergonomics combined with customizable features, such as buttons and LED lighting, identifies the Mionix Naos 3200 as a good CAD mouse. It can be used on a daily basis when not used for CAD.
Cons:
A small portion of users have had trouble with software glitches when customizing the buttons, lighting, among others. The LED lighting can be too bright for some people.
Ease of Use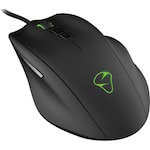 The Mionix NAOS 3200 is a plug-and-play device and works right out of the box. Mionix provides a configuration software that can be installed for customization. The software allows you to change sensitivity, mouse button actions, and lastly, the LED options. However, one thing lacking is the option to have custom user profiles. In general, however, the software packs many useful features.
As for connectivity, this mouse is wired and includes a 2 meter (i.e. 6.5 feet) cable, which is protected with durable material. We do understand the hesitation some have with wired mouses and thus this is reflected in our ratings. The overall rating for the easy-of-use section is 4.0. This mouse is ideal for CAD.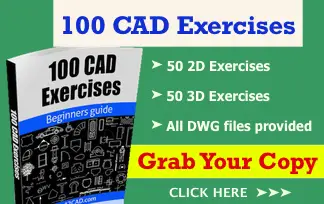 Excellent Ergonomics
The mouse is extremely comfortable to use and with the unique shape, your palm and fingers are well supported. The rubber coat on the mouse gives you the sense of a strong grip. When designing in CAD, it is crucial to have a ergonomic mouse due to detailed movements. This mouse has absolutely no flaws in terms of comfortability and ergonomics. We give it a 5.0.
Comfortable Scrolling
CAD softwares require panning and zooming, which is achieved by the scroll wheel. The scroll wheel on this mouse is stiff and gives you tactile feedback, which is a major plus. However, the wheel only moves up and down, not left and right. Note that left and right scrolling is not required for most designers. The up/down scroll wheel is needed to zoom in/out in virtually all CAD softwares. Due to the good feedback and comfortability, the scrolling receives a 4.5.
Button Mechanism: Many Options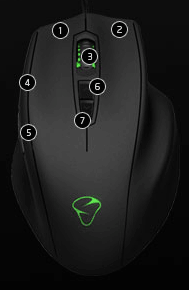 The Mionix Naos 3200 has 7 buttons that may be customized to your liking. Each button can be assigned to any keyboard key, mouse action, or a specific macro. Along with the standard left and right click buttons, other buttons include the mouse wheel, two buttons under the scroll wheel, and two buttons to left of the mouse where the thumb rests. You can see a diagram of this on the left. This customization is important for CAD softwares and deserves a rating of 5.0.
Bonus Features: Customizable DPI and LED Lighting
The Mionix Naos 3200 can change its dots-per-inch (DPI) settings on the fly with a click of one of the mouse buttons (customizable). The DPI dictates how sensitive the mouse is and a higher DPI results in further movement of the cursor when you move the mouse. As an added bonus, depending on the DPI selection, the LED lighting will change colors (customizable) for indication. To combine these two features, the mouse has built-in memory and therefore once all features are customized, it will work with the same settings on any computer without requiring reconfiguration.
Our Verdict
The ergonomics along with its vast features make the Mionix Naos 3200 an ideal mouse for CAD-related work. It is highly recommend for beginners and experts. The mouse is also perfect for daily usage not related to CAD, due to its comfortable scrolling and button customization. The LED lighting gives it the added flair it deserves. Check out more information and customer reviews on Amazon.com.
What are your thoughts about this CAD mouse? Leave your review and rating below!