10 Solidworks Furniture Design Tips
Looking for good Solidworks Furniture design tips? You reached the right place. SolidWorks is a set of professional software solutions for 3D product design in the furniture industry. SWOOD Design is specifically developed for design engineers. It offers libraries of connectors, panels, materials, and pre-built fittings. With their help, you can quickly create new furniture.

Let's take a classic Ikea wardrobe as an example. By default, the panel in SolidWorks SWOOD Design is a rectangular model for which you can adjust the thickness, length, direction of the texture. As a result, this software is suitable for designing any geometric shape. Therefore, it is used to create custom designer furniture taking your inspiration from already existing models such as at NFOutlet.

SolidWorks SWOOD Design includes intuitive Drag & Drop tools and Content Center library. Pre-fabricated and pre-assembled kits let you fully automate repetitive work. Furniture design in this software comes down to creating or choosing a finished case, and then equipping it with furniture fittings: shelves, partitions and other elements. Since this is a professional software solution for furniture product design, it supports parameterization, associativity, model modification. You just need to know how to use SolidWorks the right way and here we will share some essential tips for your best designing results.
Key Solidworks Furniture Design Tips You Should Know:
TIP #1: Panel management
Not the Administration panel but any panel you want to create: laminate, decor, grain direction, material, thickness, edge banding, bending margin – here you have everything you need.
TIP #2: Connections
You can freely and in a few clicks create your own parametric elements to connect panels, wooden parts, boards, solid wood using the traditional connection method (thorns) or using dowels, wooden dowels, lamellas.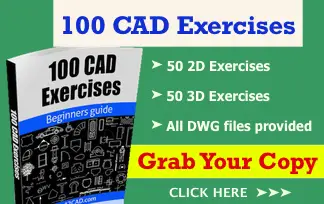 TIP #3: SWOOD Box
You can use your own library of assemblies: shelves, partitions, drawers, facades, doors. SWOOD Box supports convenient Drag & Drop tools to quickly create pieces of furniture, use various design solutions and make changes.  
TIP #4: Layout
In SolidWorks you can easily work with the layout: furniture can be arranged with the ability to link dimensions to the room sketch. There is also an option for quick profiling of wooden elements: platbands, skirting boards, windows, doors, stair handrails. The functionality includes shape library, shape replacement, multi-edge drawing. More on working with the layout you can find here.

TIP #5: Reporting
A production data report, including cut list, equipment list, panelist, cost can be generated. The report can be customized according to user requirements and saved in formats: CSV, HTML, Edrawing, PDF, XML, Excel. The report includes a specification with a list and dimensions of fittings, cutouts, shapes with veneers.


TIP #6: Furniture accessories library
This may be one of the most overlooked Solidworks Furniture design tips. SolidWorks SWOOD Design includes a library of standard components from leading furniture fittings manufacturers: GTV, BLUM, Hettich and Hafele. Each component contains information: description, cost, catalog number. This allows you to create a list of materials and an estimate. After dragging (Drag & Drop) the 3D model of the component into the assembly, all the necessary processing of the furniture body is performed automatically.

The database of 3D models has a library of connectors, hangers, handles, hooks, shelf supports, rails, furniture legs, locks, hinges.

TIP #7: Intuitive interface
Special tools for creating and editing panels, profiles and veneers make the work of the design engineer easier. The time it takes to sketch and repeat actions is greatly reduced, as well as the work to defining width, length and thickness parameters.

TIP #8: Drag & Drop
With Drag & Drop technology, the user can use pre-assembled enclosures, customized fittings or connectors to quickly create and edit designs. The appearance of the product is of great importance: you can define the material, laminate patterns, textures, edges, direction and thickness of the panel.
TIP #9: SWOOD Box Component Library
Special mention should be made of the connector library in SolidWorks for fast creation and easy editing of pieces of furniture according to different building schemes. The user can add furniture elements (shelves, drawers, facades) with automatic creation of connecting elements. It is thought out in such a way that you spend as little time as possible on adjustments. 
For example, fastener properties are linked to panel properties. So if they are changed, you do not need to adjust the number of connectors manually. Their number and distance between them change automatically. Using SolidWorks SWOOD allows you to optimize the design and production of furniture, speeding up the creation of finished structures. And if you are wondering what to do with some of your finished designs, then Dezeen is just the place for you to show off your work.
TIP #10: Effortless synchronization
Combining SolidWorks SWOOD Design with the rich functionality of SolidWorks 3D creates a powerful set of tools for designing furniture in 3D. All types of SolidWorks software synchronize seamlessly and open great opportunities for furniture designers.