At 12CAD, we made it our priority to write the most epic content possible about CAD topics, and use this medium to deliver it. We started out in 2014, and have been enjoying it ever since.
We write on topics related to Computer Aided Design, or otherwise known as CAD. Majority of engineers use these types of software in their designs and it is of extreme importance for their daily work and careers. We share our passion in CAD education and detailed tutorials, CAD designs, software reviews, and much more for others to learn.
About Our Writers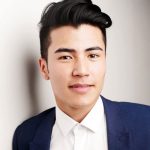 Jack Burns is a young writer, designer and online buff, who started playing around with design and CAD software when he was around 5. Ever since then, Jack has mastered almost every CAD tool that came out to the market.
After completing his college studies, Jack has practically become a so called "Digital Nomad", a "2.0 Freelancer" – who works from anywhere, on all sorts of projects, from drafting designs using AutoCAD, creating in-depth CAD tutorials, or writing captivating articles. Since joining 12CAD.com in 2015 – Jack has taken over the editorial tasks of writing and editing our high quality content, delivering an awesome experience to our readers and followers from all over the world.
Feel free to contact Jack here on his Facebook page.
Jhona Yellin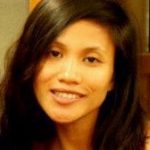 A Real-Estate professional (10 years in the business) with a passion for writing and exquisite design, thanks to a few years of living in France. Jhona learned CAD all by herself, and her main passion is finding the latest drafting tools, be it software or hardware – that can make her life easier. Jhona contributes to 12CAD.com with passion and creative words.
You can follow Jhona here on her Facebook page.