12CAD.com was founded back in 2015 by Jason Artes, a CAD enthusiast who enjoyed writing about his drafting skills. He slowly built 12CAd.com into a powerhouse for CAD Tutorials, reviews of the latest CAD software and hardware, and much more. By acquiring the domains ComputerAidedDesignGuide.com and CadExercises.com – Jason practically conquered a substantial share of the CAD tutorial and exercises market.
In 2018, 12CAD.com was acquired by a group of online Entrepreneurs, who are continuing to build the blog and enrich our CAD enthusiasts and readers all over the world.
At 12CAD, we made it our priority to write the most epic content possible and use this medium to deliver it.
We write on topics related to Computer-Aided Design, or otherwise known as CAD. The majority of engineers use these types of software in their designs and it is of extreme importance for their careers. We share our passion in CAD designs, software reviews, and much more for others to learn.
Jack Burns, Chief Editor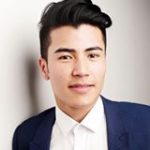 Jack is an online Entrepreneur with a passion for Technology, Architecture, Fintech, and much more. As part of the group that acquired 12CAD.com in 2018, Jack is committed to continuing the vision left by Jason Artes. He continues to add exciting new content that enriches our readers and has lots of plans for the future.