3 Tips For Improving Design Engineering Efficiency
Regardless of the industry you're in, your company most likely has a design engineering department. Be it in the manufacturing, packaging, design consultancy, consumer product, or biomedical field, design engineers work in the front line to develop and transform ideas into designs and, eventually, tangible outcomes. To add, it's the design engineering team that handles the improvement of the company's existing products in terms of efficiency and performance.
Truth be told, design engineering covers a significant scope in an organization's day-to-day operation and workflow. So if you've yet to consider improving the department's efficiency, you're making a big mistake. Doing so will ensure that you can focus on creativity and the various components of the design process. As a result, you'll always be one step ahead in developing breakthrough products and services so you can consistently offer something new and valuable to your consumers.
If you're now contemplating on taking the necessary steps to improve your design engineering efficiency, here are some tips and recommendations that might be of help: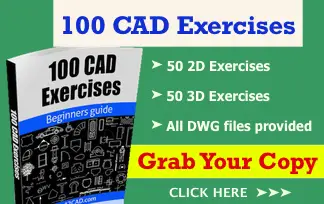 1. Start By Improving Technical Support
Your engineers heavily rely on computer-aided software and design tools, so it's only fitting that you start the overhaul of their department by focusing on how you can improve technical support. Whether they prefer using computer-assisted engineering (CAE) or computer-aided design (CAD) software, they can't be efficient enough if certain technical requirements aren't consistently available at their disposal.
If you're one of our readers in Boston or the surrounding areas, for example, a reliable IT support in Boston from NENS can be a good solution for your CAD business. With efficient IT assistance, you can guarantee that your design engineers will get all the technical support they need in making crucial product development decisions.
No matter the time of day, if the team encounters an error or issue with the software and tools they use for work, they can always count on reliable managed IT services support for a quick resolution or troubleshooting. Thus, no technical-related delay in or significant impact on the design engineering process can occur.
2. Enhance Data Accuracy And Quality
Like any field that involves a huge deal of research and analysis, design engineering depends on data to come up with ideas, design briefs, prototypes, and technical plans. As such, putting a greater focus on improving data accuracy and quality can significantly help enhance your firm's design engineering efficiency. Your engineers will need high-quality and accurate data before they can make the necessary decisions that'll outline the life cycle of your products.
Apart from being accurate, data should be relevant, accessible, consistent, and complete. This essentially means that from the moment you start gathering the data, there should already be an efficient method that'll ensure your team gets exactly what you need.
What's more, the way you handle valuable data will make a difference in how you can achieve optimal design engineering efficiency. Setting data quality goals can be a practical approach to making that happen. Switching to automation may also help reduce error reports and avoid data overload in the system.
3. Encourage A More Collaborative Design Environment
In any type of business, collaboration is of utmost importance. Your employees won't achieve anything if there's no collaborative spirit among them. Aside from instilling the value of teamwork in the organization as a whole, you can do so much more in encouraging collaboration in the design engineering department.
One idea is to facilitate brainstorming sessions so that everyone can throw in ideas and suggestions that could spark a new design proposal. To maintain a positive ambiance as you brainstorm with the team, here are some tips to follow:
Be open-minded. Remember that there's no wrong or unworkable idea from the get-go.

Encourage everyone to participate. Even remote workers can pitch in via video conferencing and live calls.

Invite people from other departments to participate. It helps to gather different perspectives from a fresh viewpoint.
Aside from brainstorming, you can encourage collaboration by providing your design engineers with online tools they can use to make file sharing easier and more convenient. From CAD software to upgraded applications and up-to-date devices that can make the design process more seamless, the ball is in your court to boost not just efficiency but also productivity.
Another tip is to offer constant training and workshops that'll make the team closer and boost efficiency in their respective fields in more ways than one. Training can help them improve product knowledge and problem-solving skills, master design tools and applications, and develop soft skills that'll make them the kind of design engineers that your organization genuinely needs.
The Bottom Line
Design engineering is a complex field that requires high efficiency, regardless of what products or services you offer. Improving this aspect is a clever business approach that initially entails effort and additional costs. Still, in the long run, it can yield promising results for the organization's benefit.
Stay on top of your design engineering team's efficiency by providing them with reliable technical support. You should also focus on enhancing data quality and accuracy. Lastly, encourage a more collaborative environment to keep your engineers motivated, cooperative, and filled with enthusiasm to come up with new ideas.