5 Key Considerations When Choosing A Cloud-Based CAD Software
To create a product, designers usually rely on computer-aided design software, making the entire process more seamless. However, with so many programs available, deciding which one to use can be difficult. 
Cloud-based CAD software is increasingly gaining popularity for plenty of reasons. For one, it allows businesses, regardless of the industry they're in, to reduce costs. Also, cloud-based software promotes better collaboration, even if your employees are working remotely. 
With that said, perhaps you want to make the switch to cloud-based CAD software. If so, then keep in mind these considerations first before choosing the one that suits your needs: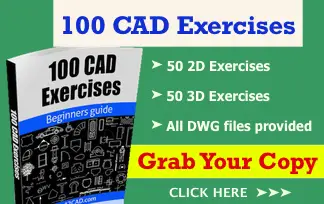 1. Learning And Resources 
Since cloud-based CAD software is relatively new, expect that your employees may require sufficient time to learn the ropes. Hence, training and experience are required to successfully operate this type of software. As a tip, it's best to find a program that's user-friendly. This means you need to look for CAD software that has a nice-looking user interface. 
However, if you don't have the sufficient amount of time and budget needed to purchase CAD software or even train your employees, it's best to outsource this particular task to professionals first. If you're one of our followers in South Africa for example, you can just google for IT company Johannesburg (or other cities in the country) and you'll find plenty of companies that can help you. This applies to anywhere in the world – you can find professionals in your area that can help you out. Also, by working with these professionals, you also have the opportunity to learn how this software works as you can easily ask any questions you may have. 
2. Price
Even if a particular software has all the features your business needs, if it doesn't fit with your budget, then it's always best to find an alternative. Surely, you wouldn't want to burn a hole in your pocket on one particular aspect of your business operations. For instance, spending much money on software but little in your marketing area may only render the service you're offering useless. This is because you'll find it difficult to find clients in the first place. Thus, choose software that matches your budget. 
Fortunately, due to the stiff competition, there are plenty of service providers out there that'll surely match your budget. All you have to do is conduct the proper research and always ask if there are any additional costs other than what they advertised. 
3. Advantages And Disadvantages 
You should also consider the benefits and drawbacks of the CAD software you intend to use and ensure that you understand them. Ideally, it must have more benefits than drawbacks. If it has more disadvantages, it's not a good idea to buy it. 
As a tip, try to assess your business needs and match them with particular CAD software. If the software is able to complement your business needs, then it'll most likely help in your future endeavors. 
4. Data Ownership  
Data management has emerged as a major concern for law enforcement agencies. Your agency has constant access to its data with a cloud solution, but that data is in the hands of your service provider. So, if that vendor goes out of business, or if your agency decides to change vendors, you must be in a position to move your data to new vendors. You don't want a vendor to keep your data from you. 
With that said, it's best to address this upfront with your vendor that your data is yours. The service provider is only there to store your data, and when you want to change provider, they should openly surrender all of your data. So, you must avoid vendors who won't allow you access to your data when you want to move.
5. Compatibility
When working with computers, you'll need to use some supporting software. To save time and reduce errors, avoid potentially translating files from one system to another when choosing CAD software. In short, it would be a good idea if CAD could work in conjunction with other software, eliminating the need to purchase one or two software.
The software's ability to import files for other systems is a significant advantage, so make sure the one you choose can support international standard files. This way, regardless of the file type you may encounter, you'll rest assured that the software will be able to run it smoothly.
Conclusion 
To bump up the quality of your designs and business, these are some of the factors that you'll need to consider when selecting cloud-based CAD software. The considerations in this article will already suffice in ensuring you that you'll choose a cloud-based CAD software that suits your needs. With this, you're now one step to make your designs even better!