5 Things Anyone can Produce With SolidWorks in 2020
SolidWorks is well-known in the CAD realm for its advanced 3D modelling and rendering capabilities and industry-friendliness. It's not a secret that it caters to quite an extensive user base and well enough because the community is just as responsive with extensive feedback and custom solutions. Comprising of many newbies and professionals alike, the community as well as the software package is growing in every direction. However, with this context it is easier to appreciate the reluctance of a non-technical user wanting to explore 3D modelling with any package as advanced and professionally capable as SolidWorks.
For those of you reading this, who think you fall into this category, we've written this article just for you. Why? Just because of the budding potential of an artist or sculptor wanting to try his or her hand on the package. Read on for what you can do with just knowing how to move a mouse and a powerhouse machine.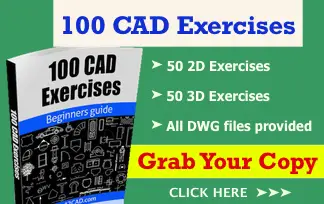 ---
The Solar System
This may seem really complex, but perhaps the easiest task to do is simulate a solar system's set of planets. Regular spheres can be manipulated such as in the case of Earth, where the overall shape is that of an e.g., slightly disproportionate compared to a circle. Placed at specific distances, if you're that fastidious (in which case you wouldn't be reading an article with the word "everyone" in it), and a few textures would end you up with a solar system worth rendering and bragging about. Seriously, as far as the whole process goes, the most technical procedure may be texture mapping, but even that won't be a problem because a package as advanced as SolidWorks allows mapping a regular image onto a surface with further options on how to scale and stretch or repeat it.
---
Table Jugs
Table jugs are an excellent example of taking the newbies for a spin. Probably everyone on the planet has a different kind, color, shape or size of jug, with many other possible variations such as smooth or rough finishes. Whatever your choice of jug, (or idea if your mom won't let you take the glass jug upstairs to your room), you will have a different experience designing it every time. If your jug is cylindrical and straight, a simple extrusion of the off-set on the base will get you started. In the case your jug has non-linear contours (or curves); advanced functionality such as lofting will be available with the help of our trusty guides as well as other reference material online. Look up similar experiences of people, especially focusing on the questions, beginners ask on forums, as those will definitely give you insight into what you may not have thought of.
---
3D Text
Text can be given a third dimension in a number of ways with plugins, custom hacks and extrusion-based procedures to name a few. But to create the text as regular solids is something to really practice on. Using regular shapes, first you would need to either create solid blocks from which the shapes will be molded following which the process will need repeating for each letter, if the letters are separate. Text written with the letters joint together is a completely different story all together. The other way to go about this would be to have 2D drawings of shapes that will be "lofted" together in order for you to achieve the shapes and contours that may not be otherwise possible. Grouping elements together such as an apostrophe for the following S and creating assemblies of such parts will be very diverse way of looking at your CAD environment as well as the CAD elements.
---
Surfboards
Often times, when searching the gargantuan internet space, one stumbles upon an idea that really sticks out. And for this article, we think surfboards are that crown jewel. Not only will the shapes be simple enough for you to get right, the texturing and other details will also be a piece of cake. But what is truly interesting about this task, is the fact that you can further use your model for analysis and simulation, since its real life application is a straightforward one with many water based simulation modules available for SolidWorks.
The analysis and simulation modules for SolidWorks are something that non-technical and first timers will need a lot of time and help with, but they will definitely open users up to a range of functions and concepts that will help any and every CADer (beginner, hobbyist or pro) with their designing, modelling, rendering and possibly even 3D printing practices later. Since this one example may not be something you can print at home, remember to look up ShapeWays for their over-the-air 3D printing support and services.
---
Structure Scaffolding
For structures, the complexities of architectural engineering and dynamics are for a whole 4-years college course by itself, but creating scaffolding has some straight forward logic to it that one can churn out with some brainstorming. Just imagine the structure you need to build, and the process of building something from top to bottom. Every time you need support for a part of the building, you'll be setting up scaffolding with relative ease due to the candid nature of the parts. Scaffolding can be easily setup with the help of plug-ins, templates and regular support structures that one can draw themselves for fun or practice.
---
Conclusion
The SolidWorks community has a handsome number of pros, but that doesn't mean that a newbie cannot hit the canvas with his or her ideas. CAD was envisioned as an aid, hence for a user to not be able to use it at all without certified training would be ironic, to say the least. For newbie users, although the curve will be greater with non-technical users, the point of providing such technology is ultimately to enable contribution to the discipline for individual as well as communal evolution and growth.
For that reason, try your hand at SolidWorks with the help of monumental tutorials and guides, videos for training on YouTube and of course the lovely community dedicated to the development of the package around the clock.