Looking for ways to grow your CAD business? You've reached the right place. As the world becomes more digitized, digital appears to be better than traditional marketing, and the results are quantifiable and measurable. Additionally, digital marketing is also faster and more affordable because you can disseminate a message online with just a click. Moreover, digital campaigns and ads are cheaper than traditional ads.
To add, beautifully designed websites are also very affordable and effective platforms for selling and featuring your CAD services. For example, businesses like managed service providers (MSP) put a lot of effort into designing their sites as it is one of their marketing tools. An MSP website helps an MSP find their audience and communicate their brand identity and services. 
Digital marketing is a must in today's increasingly digital business landscape. And, while it seems like it's best done by you, you might actually need people with more technical knowledge who can help you prepare and execute your strategies better while you focus on running your business. That being said, consider hiring digital marketers into your team or outsourcing to digital marketing service providers.
Here are the multiple ways digital marketers can help your CAD business grow:
1. Help You Sell Your CAD Services Using Copywriting
Copywriting is the act of writing persuasive text with the intent to sell a product or service. Its strong call-to-action or CTA is what distinguishes it from advertisement writing. A CTA may include subscribing to a newsletter, liking a post, or purchasing one of your products or services.
By including copy in your ads and campaigns, you can sell your CAD services effectively to your target audience. However, in order to write an effective copy, you need to thoroughly research your audience and write a piece that'll inspire them to take action. This is where a digital marketer can help. 
2. Engage With Your Audience And Sell Your CAD Services Using Email Marketing
Email marketing is another service that digital marketers offer.
One of the benefits of email marketing is that it's permission-based because your audience chooses to subscribe to your email list. Additionally, you can personalize emails by asking subscribers to choose what they wish to receive in their inboxes. 
You can use this to build a relationship with your audience, communicate your brand identity, and sell your CAD services. If done right, you get to build a community and establish your brand which sets you apart from the competition. As an added benefit, this marketing tool is scalable. Since most of it is automated, your system will adjust when your business grows.
3. Bring More Visitors To Your CAD Site
Aside from emails, businesses use websites to sell and connect with their customers. As such, it's also important for a business to bring in new visitors to their websites. This is where search engine optimization or SEO comes in.
Search engine optimization is the process of making your site more visible on the Internet by ranking higher on search engines, like Google. Increased website traffic can be a result of an effective SEO strategy. And, more traffic only means that more people will be able to see your content, giving you the opportunity to promote your brand and sell your CAD services.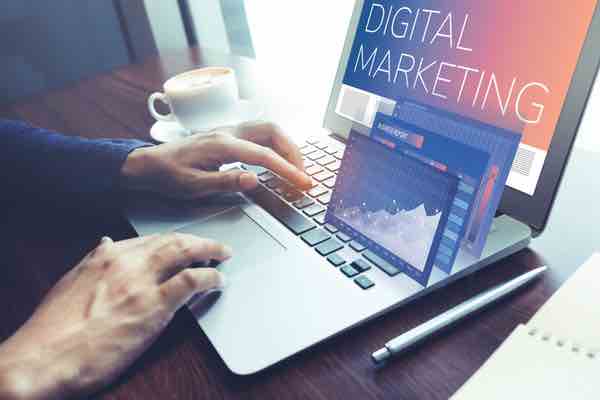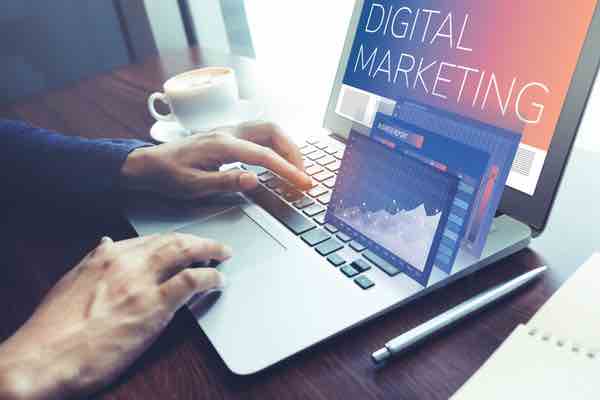 4. Engage With Your Audience On Social Media
Social media management is analyzing a business's audience on social media platforms and creating a strategy for them. It can be achieved by utilizing social media analytics dashboards indicating metrics. An example of these metrics would be the number of likes and comments you get on average per post. However, keeping a close eye on your social media accounts while managing your business can be tiresome.
This is where hiring the services of digital marketers becomes of the essence. They'll manage your social media platforms for you, and they'll do this by creating and uploading your content for you. They'll also engage with your audience when they interact with your posts. Additionally, they can interpret what the analytics in your social media platforms means, helping you optimize your social media strategy.
5. Optimize Your Digital Marketing Campaigns Using Data
Digital marketers analyze the data from previous campaigns and suggest strategies to optimize future campaigns and advertisements. This, in turn, helps your CAD business understand if your previous marketing strategies have been effective, as well as determine how they affect consumer behavior. Furthermore, it aids in targeting the right customers and achieving a higher ROI in terms of money invested in marketing campaigns.
Conclusion
Discussed above are the numerous ways a digital marketer can do to help grow your CAD business. Evidently, CAD businesses must have a very enticing copy, engage and attract more customers, and optimize their strategies to remain competitive. As such, digital marketers can help your business achieve these. Ultimately, it's clearly beneficial for a CAD business to hire a digital marketer to grow.