6 Tips To Secure Your CAD Data Files
Keeping Computer-Aided Design (CAD) files safe and secure must be the priority for any business with online operations. However, the task may be burdensome as the majority shift to remote processes.  
These files are digital files holding 2D and 3D designs. Generally, it contains a blueprint, technical drawing, and schematics or 3D rendering of an object. 
The security of intellectual property is vital for those in the research and development industry, engineers, designers, and other similar professionals. Generally, CAD files hold crucial data and require superior security to prevent data leaks and plagiarism. With this in mind, it's critical to secure your CAD files.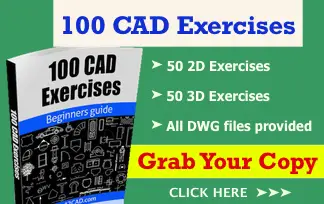 There are various ways in which your CAD files are at risk. Securing your IP must be considered since anyone who can access your network can alter your files. Hackers are also a threat, especially among those working from home. Cloud-based CAD software is growing in popularity, but it can put your data at risk if you're not careful. If you want to ensure the safety of your business at all times, a good starting point is to find a reliable IT company, like for example, Buchanan Technologies which has offices in Canada and the US. You can trust Buchanan with managed IT security and other reliable providers.  
There are different ways in which data breaches or human error can compromise your CAD files. If your priority is keeping your files safe, here are several tips to effectively secure your files.  
1. Utilize A Dependable Software 
One way to keep your CAD files secure is to invest in reliable antivirus software. When you have one installed, it could significantly lessen the chances of a data breach.  
Antivirus software will prevent potential invasion by any malware or spyware. Generally, it works by preventing, scanning, detecting, and eliminating viruses that are likely to compromise your device. The software protects in various ways, such as checking incoming emails, websites you frequently visit, and any files you download.  
2. Ensure Password Protection 
If you want to keep your CAD files secure, make sure you have password protection. Utilizing a unique and solid password is one way to keep your data safe.  
Another advantage is allowing you to monitor who you're giving access to your files. Doing so will provide you with better control than sending out data others can easily access with an Internet connection. Although it might seem like a trivial and time-consuming measure, you'll have peace of mind knowing you took extra steps to keep your files safe. 
3. Keep Your Files In A Read-only Format 
Similar to protecting your data with passwords, a crucial measure to consider is to set your files to be read-only. The approach makes certain that others can't copy or modify your files in any manner, no matter how many teams or colleagues can access them.  
Even if you trust your colleagues and know they'll not intentionally do anything undesirable, you can never be too careful. 
If the device of one of your colleagues doesn't have adequate protection, it's likely for a data breach to occur where your files can be copied or stolen. When you set your files to read-only format before sending them out, you'll have an assurance that others will not readily copy or make changes in your work.  
4. Convert Your CAD Files 
If you're working on a collaborative project involving sending CAD files to a colleague, it might be best to convert them to keep them secure. Remember that there's no guarantee others will do the same.  
If you're having doubts about the possible security risks of sharing your CAD files, consider converting them to password-protected Portable Document Format (PDF) files to guarantee only authorized individuals could edit the original copy.  
Unlike other vector file formats, the PDF file is ideal since it retains both raster and vector elements to ensure the best quality.  
5. Require Non-Disclosure Agreements 
Make it a priority to get the appropriate confidentiality agreements before sending out your files to anyone. These legal documents bind people to the arrangement of keeping the data you share or send to them completely secure and private.  
If anything goes wrong, and you have an idea who was directly responsible, you could take the appropriate legal action and set things right. Allowing you to take action is one of the reasons why you need to prioritize a Non-Disclosure Agreement (NDA). Making a legal move wouldn't be possible and effective unless you have a tangible contract on paper. 
6. Backup Your Files 
When a data breach or malware compromises your data, you're facing the risk of losing all your files. If you don't want years of work to go down the drain, make sure to back up your CAD files.
Today, you can find various solutions ranging from cloud storage, flash drives, and memory cards. What matters the most is having a secure copy of your CAD files as a safety precaution if anything undesirable happens.  
Final Thoughts 
CAD files should always be secure regardless of the type of work you have. Always remember that you must be careful with your work at all times. Whether you're sharing your files with colleagues or want to keep them secure at all times, these valuable tips will surely come in handy in preventing data breaches or irreparable damages.