7 Ways To Protect Your CAD Data
Secure storage of computer-aided design (CAD) files should be a priority for any company that produces them. When your business involves research and development, ensuring the protection of your CAD files is crucial to prevent the exposure of critical information and mitigate plagiarism.
There are various ways in which your data can be harmed, and data loss can cause a detrimental impact on your business operations. That's why you need to be well aware of the potential risks you might face and the increasing cases of cybersecurity attacks these days. For our followers in Toronto for example, if you want to keep your data secure, turning to a reliable Toronto IT consulting service provider would be an excellent place to start in order to learn about the latest security measures you should take.
Although there'll always be threats out there, working with professionals and implementing safety precautions can help you steer clear of unfortunate situations. Here are several ways to protect your CAD data: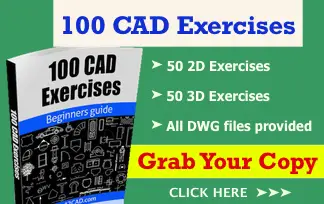 1. Incorporate A Secure Firewall
If you're working from home or in any location other than your main office, it'd be best to monitor incoming and outgoing traffic. One of the practices to consider is to install a firewall. Generally, it entails using guidelines to assess if a connection is a reliable one.
Modern firewalls can readily interpret connection attempts from various applications to determine their objectives. If your business handles sensitive CAD files, one of your first tasks is to improve your firewall. Without one, you're putting your CAD data at risk.
2. Use Antivirus Or Antimalware Software
One of the easiest ways to protect your CAD data is by investing in top-notch antivirus software. This enables you to safeguard your sensitive files against potential cybersecurity attacks. When you regularly receive updates, those can help lessen the chances of data breaches and losses.
3. Strengthen Password Protection
Keeping your CAD data safe would require the use of strong passwords. A solid and unique password can help thwart potential hacking attempts. You can even take advantage of multi factor authentication (MFA), which involves several verification methods to better protect against hacking attempts.
4. Save CAD Files In Read-Only Format
A good security measure to consider in protecting your CAD data is setting them in a read-only format. The approach ensures unnecessary modification or copying of your files.
When employees have access to data using a device without adequate protection, it's at risk for a breach. But once your files are in a read-only format, you'll have peace of mind that others will not access it readily, whether their goal is to copy, plagiarize, or alter your work in any way.
5. Back Up Your Files Regularly
If a data breach occurs, you're likely to end up losing your CAD files. To prevent them from being deleted or stolen, see to it that you back up your data on a regular basis.
There are various methods to make the backup process convenient, such as cloud storage and flash drives. The main objective of doing this is to have secure copies of your files. If a data breach or malware activity occurs, you'll have one less thing to worry about since the backups you've created would allow for manageable data restoration.
6. Upgrade Your Security Platform
Today, CAD data protection and security policies continue to evolve. With this in mind, it's best to work with a professional who knows the ins and outs of such matters to preserve the safety of your data.
Some of the advantages of improving your security platform are the following:
Permission controls:

You can customize accessibility based on roles or attributes to guarantee secure sharing of data.

Detailed logs:

As part of the protection for your CAD files, every activity related to them needs to be monitored. The majority of the latest security platforms can provide you with a detailed activity log so you can check where and when your files were accessed and by whom.

Built-in encryption:

Encryption makes your data much harder to steal. If your files lack encryption, you're putting your data at risk for theft.
7. Provide Ongoing Training For Employees 
When your business often uses CAD files, it's a must to utilize a secure external document sharing system to prevent intellectual property loss. If you want to ensure the safety of your data at all times, you should have a well-planned cybersecurity plan that involves all your employees.
In numerous cases, loss of data can occur due to human error or lack of knowledge. To maintain superior security for your business data, provide ongoing training for your employees.
It's best to schedule regular training sessions. Since changes occur rapidly in the data security world, make it a priority to keep your employees up to date.
Conclusion 
Regardless of the CAD program you prefer for your business, the safety of your CAD files should be among your main priorities. As cybersecurity threats continue to increase every year, keeping your CAD data safe would let you avoid disruptions to your business operations. Working with IT professionals and implementing the measures above will significantly help in ensuring the protection of your data around the clock.