Autodesk's new offering the AutoCAD 2015 was released earlier this year and with it came multiple tutorials from different authors on how individuals can become acquainted in using their latest package and the book 'A Tutorial Guide to AutoCAD 2015' by Shawna Lockheart is one of the most comprehensive guides both beginners and professional CAD users can employ in understanding the workspace, tools and features that make up AutoCAD 2015.
An Overview of the Book
A Tutorial Guide to AutoCAD 2015 consists of 15 comprehensive chapters that cover every aspect of designing with the software. This tutorial applies the tried and tested method of providing you with explained design steps and a follow up test to ensure you must have understood the illustrated steps.
As in most CAD tutorials, the guide begins with an introduction to AutoCAD 2015 and its basic properties as well as what it can be used to accomplish. Therefore, the first five chapters cover the software's workspace, the drafting tools available and their functions, and the basic construction techniques synonymous with AutoCAD.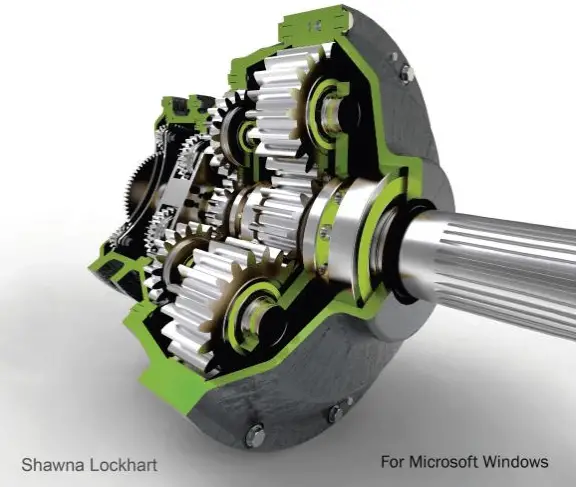 [easyazon_link asin="1585038741″ locale="US" new_window="default" nofollow="default" tag="cad1208-20″ add_to_cart="default" cloaking="default" localization="default" popups="default"]<< Click here to purshase A Tutorial Guide to AutoCAD 2015 on Amazon >>[/easyazon_link]
These chapters go on to cover the basic editing and plotting techniques that can be done on the intuitive workspace of the AutoCAD 2015 drafting application.
The next set of chapters—six to nine—focuses on 2D orthographic drawings and the dimensioning techniques that can be applied to drawings in order to ensure accuracy. These steps are covered using step by step illustrations that play out on your AutoCAD 2015 interface thereby simplifying the learning process
Chapters 9 t0 14 take it a step further by discussing the more advanced drafting techniques and procedures that can be designed using a CAD tool. Here, the boom introduces you to solid and surface modelling, the techniques for changing and plotting solid models or 3D models, combined with the intricacies of assembling solid components to form a complete functioning system.
Lastly, the beauty of rendering will be discussed and the discussion is accompanied with professional tips on how to minimize rendering time to increase your efficiency and save time. This is also rounded up with exercises that are designed to test your understanding of rendering and its application in real-design situations.
An in book appendix and index section closes out the book and helps you easily find references or sections that need further study or clarification.
Note that the tutorial includes a set of design challenges, which we recommend you do, at the end of each chapter.
These challenges are problems that cut across every design field including; Mechanical Engineering, Electrical and Civil Engineering.
These challenges in turn prepares you for both your professional AutoCAD certification exams and for the professional world of CAD design.
Users: the book is written for both amateur designers trying to get acquainted with computer aided designing and professional CAD users looking to migrate from older AutoCAD versions or other CAD tools to the AutoCAD 2015