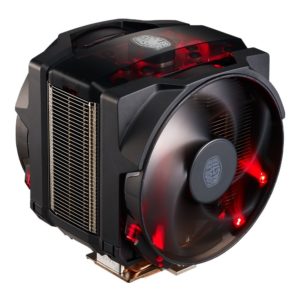 Cooling is necessary whenever you're about to commit some serious number crunching. Even though many systems nowadays come with some kind of cooling solution already in place, gamers, CADers and pretty much every performance-enthusiast wants to tweak around for more number-crunching power. And that's when custom cooling comes in. No matter how awesome your graphics card is, your CPU is ultimately the heart and the brain of your system and drop in its surrounding temperatures allows faster expulsion of heat and ultimately faster processing capabilities. So before we compare a few kits available in the market, let's read up on them first.
---
Cooling Kit Types
Traditionally, there are many different types of techniques but almost all of them fall into the three categories based on cooling material. Air, liquid and material (passive) cooling are these three categories. Air and liquid cooling are self-explanatory but material or passive cooling involves the use of conducting metals. The metal parts (either fins, plates etc.) are placed right above the heat generating part (touching or not) allowing the metal piece to take the heat from the part transferring the heat to the cooler surrounding expelling it into the air above.
Within these categories we have their pros and cons.
Technique

Pros

Cons

Air

Inexpensive compared to other options

 

No risk of liquids leaking

 

No technicalities involved in installation

 

Virtually maintenance free (only dust)

Short term boosts in performance

 

Not meant for extreme overclocking

 

Cooling capability is limited by design

 

No aesthetic appeal

Liquid

No other (room A/C etc.) cooling required

 

Uninterrupted long-term cooling

 

Relatively inexpensive kits still offer significant advantages

Installation and maintenance require some technical know-how

 

Leakage risks; possible damage to other devices

Material

Single-step fitting installation

 

Single, metallic, motionless  part means no possibility of damage or accident

 

Available in a large price range

Commercially available kits can be hardware/casing specific

 

 

It's a direct and effective cooling technique but slow due to the transition of heat
---
Head to Head
Low-priced Category
Alphacool NexXxoS UT60 Full Copper Radiator 360, 120mm x 3, Triple Fan
With this product, the whole water cooling kit just seems a little too perfect. But don't give into your intuition just yet, because Alphacool must have been on fire with this one (pun intended). The full Copper 120mm radiator is the pure definition of not slacking on the job, and provides enough space to be easily accommodated while having ample volume to pump heat effectively.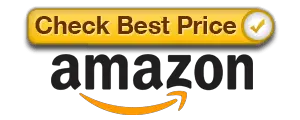 RX240 Dual Fan Radiator V3
An air-based cooling kit, this one allows you to add a maximum of two fans into the heat sink's body so that when placed over the part (CPU) the fans take the heat and push it out above through the heat sink allowing the fins to take heat and expel it, collaborating in a dual cooling effort. For just over USD 100, this is good enough for your regular or mid-grade performance while CADing.
Mid-priced Category
CoolMaster MasterLiquid Pro 280
The 280mm version of the MasterLiquid family of liquid-coolers by CoolMaster, is the most advanced in the family. Its 280mm fans (two of them), fit right atop your CPU with their square fin design, FEP tubing for the liquids transfer and an exclusive pump for the liquid offering a 40% boost over previous models. With a Mean Time To Failiure (MTTF), the manufacturer claims almost 1,75,000 hours of running time, which is almost 20 years. And the best part is that you get all this usually for under USD 120.
[easyazon_link identifier="B01M1B4BQ5″ locale="US" tag="cad1208-20″]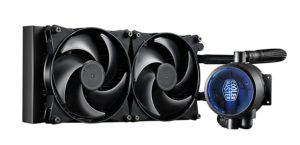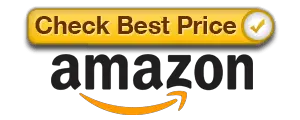 CoolMaster MasterAir Maker 8
Again from the same brand, we have an air-powered cooling kit, with the 3D printed parts available online from the website. It offers a single fan in a sizable housing with a proprietary technology for the cooling process. The high-density heatsink block is connected to the base plate using 4 U-Type heating rods which carry the heat upwards. The price is just under USD120.
[easyazon_link identifier="B01B12DQ38″ locale="US" tag="cad1208-20″]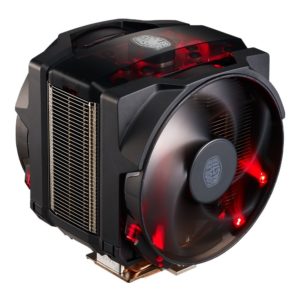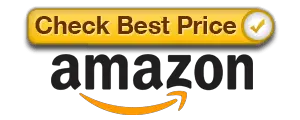 High-priced Category
For above USD 300 (depending when and where), enter the EK-KIT P360. The 360 stands for the 360mm heat sink, coupled with a EK-Vardar F3-120, a 1850rpm fan. A water pump with a dedicated reservoir and LRT tubing. The fitting is standardized to the Intel Sandy Bridge sockets amongst other popular brands. An ATX bridging plug and a  Y-cable splitter for a 3-way split to two additional fans means your worries about dishing this product out are over.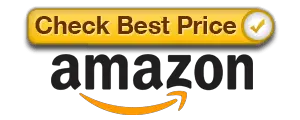 ---
Conclusion
Cooling kits are a necessity, either ways you want to proceed. The workstations going to heat up when you're designing, especially most when you're rendering. As many enthusiasts with their rigs do, a combination of different cooling products is one way to go. For something simpler, or just to install something out of sheer necessity (and minimum aesthetic appeal – because who wants no appeal at all right?), our choice is liquid cooling. Air cooling and passive cooling pale in comparison and the only real risk with liquid cooling is the potential for damage if leaks occur. Regular maintenance of a quality product will ensure that does not happen so for as little as USD 100, you can be the proud owner of a cooler and much more productive workstation.
---
Bonus Section
Custom Loop develops custom cooling kits for its customers, and tops the hat with each new challenge. A custom water block, reservoir, pump, radiator, fans, fittings, tubes and any other expansion option that you can think of will be catered to your very needs. If you have already built your system, send them the specs or take your PC to their workshops for a quote of services. Again this is not for the weak hearted because the price will go exponentially higher than stock products or solutions. The company even has blocks for the motherboard, SSD drives, RAMs and GPUs in the case you want our cooling solution to target a specific device (apart from the usual CPU) or more than a single part in one specification. Check out these solutions if you can dish out the kind of cash.