Best Online Tools for a Bedroom Design
Nowadays there are different programs as well as software tools available for designing virtual rooms. These programs or applications help make room designing easy, even for beginners. When you are planning to redesign your home or a single room but not sure what kind of changes you want or how they would look, these programs or tools come in handy.
These tools help users to check out different design possibilities and see how they would look like in reality. All this can be done for free with the design tools and applications out there. The best part of these applications or programs is that there is no need to invest in programs separately or to go through complex tutorials or books. All that a user needs to do is find a list of the free online programs that help them to plan and redesign their homes virtually.
Benefits of Free Online Home Redesign Tools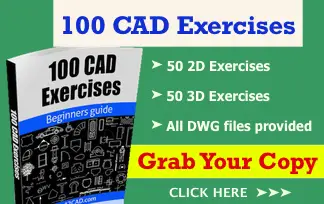 With the virtual design applications out there users can accomplish the following:
It is easy to use such a tool with user-friendly and intuitive features that novice users can figure out.

There is no need to download such programs separately; the list of programs mentioned below are available for free basic use.

Most home design tools help guide users to plan the different essential aspects of their home or room.

The finished designs as per the inputs of users are shown as they would be in reality; the visuals help users envision their dream homes or rooms.

The design tools are multifunctional, allowing users to accomplish different design tasks, from choosing décor elements to finishes as well as furniture.
Planner 5D
This is a room design tool that comes for free as per beds guide here. It is an extensive application that makes it easy for users to explore different aspects. These include architectural details, even to the smallest aspects. The tool also allows users to plan partitions, stairs, and windows. Besides interiors, users can also plan backyard pools, landscaping and see the results in 3D graphics that is stunning.
Design a Room
This is another software, a virtual program from Armstrong that has 3D animation possibilities. With this program, it is possible to look at different combinations of colors for walls, ceilings, cabinetry, flooring, and even countertops. With this software, users can try different combinations of finishes, textures, and colors. There is a wide inventory of finishes to choose from which makes the choice of finishes easier for users.
Roomstyler 3D Home Planner
This is a program that helps in uploading floor plans as well as tries ideas with preloaded ideas of floor plans on the software. With this software, users can insert doors, windows, and walls as well as choose an interior finish from a gallery included in the software.
The program has a simple and user-friendly interface. Users can plan as well as view 3D images of their plans on the software. There is a virtual camera inbuilt in the software that helps users to check out a room in different angles as well as color selections on ceilings and walls.
The software also allows users to choose kitchen appliances for a kitchen or garden tools when designing a garage space. The software helps one to even seek a quote on a finished model that they like, putting them in touch with designers right away.
The home planner tool has an extensive catalog that allows one to include all kinds of details such as deciding what kind of furniture would fit in a given space. All this and more are offered for free on this tool of the reputed furniture brand.
Ikea Kitchen Planner
This is another tool that helps users to concentrate on design elements for their kitchen. Being a dedicated design tool for kitchen spaces, it helps users to look into all possible aspects of a kitchen. It can also help shop for different kitchen equipment and items by drawing up a list of Ikea components that one would like to have in their dream kitchen. Besides components, the planner tool also helps users to design the space from scratch. This includes different openings and dimensions and helps users know the spaces available for putting up cabinetry and other components as well as appliances as per their needs.
Autodesk Homestyler
This is another free design software that is made available by creators like 3DS Studio Max, REVIT and AutoCAD. It helps to design buildings and is a professional level program that can be used for checking out different 3D rendering possibilities.
With this software home or offices or apartment, spaces can be designed. It is a professional-level application but functions are easy to figure out. It can be used for designing floor plans, create dimensions using drag and drop functions as well as design angled walls.
The program can also help in designing doors and windows. However, users need to have prior know-how of the types and clearances as well as other associated dimensions. There is a pro version for professional users whereas a basic room designer and floor planner tool can be used by novices. The tool helps to furnish and decorate rooms as well. Users can choose furniture, appliances, cabinetry and other kinds of décor items. They can also play around with finishes and décor items like area rugs.
Conclusion
The above programs have a host of features and all these are made available for free. They help benefit homemakers and novices who are attempting to design their home or redesign a room. A user can choose an application as per their level of expertise or detailing requirement. These tools have also become beneficial for designers who can understand what users want and help them decide on different design factors. Many tools are linked to design or furniture companies who can pick up on their customer's aspirations and help them see quotes for the prices of their products or designs that they wish to see implemented.