CAD in Colleges/Universities in 2020 and Onwards

CAD's growth over its relatively short life-span has been phenomenal with a very diverse scope of application. This naturally attracted the interest of the industry, and of course, later their investment. The promise CAD holds for the future of industrial management and logistical control makes CAD a very rich source of economic and industrial growth.
This is inherent to the discipline of CAD because of its nature which brings together certain skills and attitudes under the same abbreviated roof. The natural response to the industries demand in CAD was the academic sectors introduction of CAD as an academic discipline. Hence, today we'll take a quick look at what the academic arena holds for CAD-enthusiasts and aficionados.
---
School Criteria
For a discipline as recently-made-prominent as CAD, school criteria will literally boil down to two things.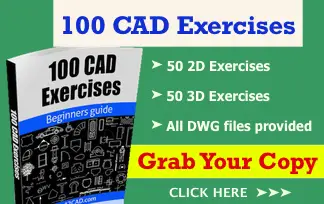 First, your institute should have a strong affiliation or partnership program with Autodesk (for AutoCAD and other products that you may want to further study). This will come in handy, when you require licenses for software packages and your institute will be able to provide you options.
Following this, you need to find out about recent developments in the industry where your institute has contributed, as this will enable you to develop personal/professional connections, as well as get further exposed to people related to your field of choice.
Program Diversity
Getting formal education for CAD can come with a number of options. Obviously not every institute provides the same thing, but there are general guidelines that you can follow. CAD programs can come in any forms with the most basic being certifications and diplomas (3-6 months) which will take you as far as getting hired as a drawing technician or drafter.
Following these, programs that range from 1 year to 2 years come with an Associate's degree. These start from scratch, or close to it so students with no knowledge of CAD are not at a disadvantage. However, 4 year Bachelors (undergraduate) degree start off without introducing or touching simpler topics as can be expected from students who wish to enter a 4 year career-making program.
As bonus, even though there may be many other options like this one out there, we think mentioning the "Associate of Applied Science (AAS) in Computer-Aided Drafting and Design" is a good idea. Basically this is a CAD study program with a heavy focus on customization options for the students while limiting almost all the work to Autodesk products. This is not necessarily a bad thing, because Autodesk has been doing this for almost 30 years now and has a product for almost every single CAD/CAM industrial application possible.
Subject Matter
The following subject matter belongs to an AutoCAD diploma, belonging to the same family of education-related products as the aforementioned.

AutoCAD
Geometric Tolerances and Dimensioning
Mechanisms
Solidworks
Blueprint Reading
Creo
MasterCAM 3D Machining Software
Manufacturing Processes
Working Drawings for CAD Design
CAD Drawing Using Free Software
Design Project
As can be seen, even a diploma is structured for a thorough understanding of the discipline, in both 2D as well as 3D environments with an acute emphasis on industrial application processes and the relations between all physical and virtual elements. A good program will combine multiple software packages while highlighting key principles used in the industry as well as expose the student to research targeted towards CAD/CAM applications.
Post-College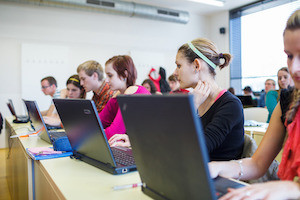 Meeting with alumni can be very helpful, as the job descriptions, salary packages and future prospects are all things to consider when choosing a training center or school. People with different fields of study will obviously have a different in projects and technique, but professional ethics and working-norms will vary little from workplace to workplace.
Think of it this way, it takes a lot of time to standardize practices, so professional procedures and practices would obviously adhere to that standard and hence be similar if not same. The same thing applies with future prospects, as for example architecture-related CADers would find it easier to shift towards CAD involving civil engineering as opposed to a CADer's who have worked on Disney Land's new theme parks' rides.
Many companies will boast their affiliations with institutes and vice versa, especially when celebrating the launch or success of their latest product or service. As before, having to meet people who belong to your field is always an eye-opener, but can also be vacancy-opener, when meeting professionals at the said conventions and functions.
---
Conclusion
CAD is no more a software package that only highly skilled people can use on super computers the size of banquet halls. Its definition has shifted from a computer software package genre to a skill and then further evolved to that of a discipline bringing in all elements, subsequently having amalgamated many of the processes within the (pre/post)production phase.
Having done this, CAD reduces redundancy, overheads, and constraints and improves workflow on a whole new spectrum. As the industry is ripening in its use of CAD, the following decade or so shows extremely promising career paths for CADers of all fields alike,