Expanding Your CAD Career Into A Successful Small Business
The CAD market grew by more than 3.4% in 2021, according to PRNewswire. This high demand for CADs is why freelance CADs like you should step away from doing all the design work. Instead, you should follow this guide for starting your own CAD business and rake in the professional and financial rewards.
Tools and equipment
It's safe to assume that you've already got the relevant CAD training and qualifications under your belt. In order to start up your business, you'll need the right tools and equipment. Desktop computers or laptops with a minimum speed of 3 GHz are essential. You'll also need large hi-res screens, graphic cards, printers, and similar for the number of staff you plan to take on. To truly propel your CAD business, you'll need hardware and software that's capable of producing 2D and 3D designs.
Find a business premises 
Until your CAD business really takes off, it's best to rent an office space rather than buy. PriceItHere estimates it costs between $8 and $23 per square foot to rent commercial premises. Most businesses opt for 150 to 175 square feet per employee, according to Austin Tenant Advisors, but this isn't a strict rule. Your business premises should be big enough for you and your employees to comfortably work and to house all your CAD equipment. You may also want to think about one small meeting room so you can hold meetings with clients.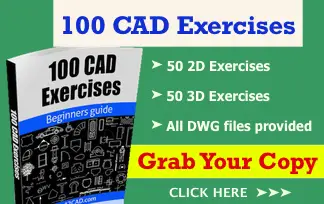 Hire employees 
Now that you're the boss of your CAD company, it's time to take a step back from doing all the design work. Your role now is to build and grow your business, while your employees do the modeling, drawing, and designing. It's best to start off small with just one or two employees. You may have come across other freelance CADs during your time as a freelancer – reach out to them and see if they're interested in joining your business.
Alternatively, contact local recruiters or place adverts online yourself. It's important to remember that when you have employees on your books, you must take out insurance for them. Every year, 340 million occupational accidents happen worldwide. Insurance protects you and your workers in the event of a workplace accident. When it comes to calculating workers compensation insurance, your premium will be based on factors such as your payroll size, so with just a couple of employees it's very affordable.
Network lots 
80% of professionals say that networking is a crucial part of their career success. You, therefore, need to attend physical events, virtual meetups, and exhibitions where any potential clients will be. You really want to target clients in the architecture and engineering fields, so get yourself tickets to events aimed at these professions. Hand out business cards to any potential clients with details of your website on them. Make sure your website has an accessible portfolio for people to look at too.
Turning your freelancing CAD hustle into a small business is a natural progression for many CAD professionals. To ensure that it's a success, follow these steps and you won't go wrong.