AutoCAD video Tutorial – How to build a gear from zero to 3D


Will watching videos help you learn AutoCAD?
Yes, in my opinion. But you must do your due diligence to investigate and make sure you are following the process of learning in the right order. Here is a quick exercise on how to build a gear from zero to 3D to help you see the power of using command lines in action.
In this AutoCAD video tutorial, the figure does not really matter. The most important is to master how to use different tools and know when to use each of them.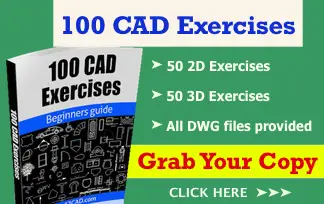 This is a nice AutoCAD exercise where you can easily learn how to use 2D tools like ORTHO, TRIM,  CIRCLE… and some 3D tools like EXTRUDE, SUBTRACT…
After watching this video, you will be able to draw lines with fixed dimensions, measure object's length/width and more.
Notice: There are many ways to get things done in AutoCAD and it is always a plus to be able to know more than a way to get a specific task done.