Purchasing a big-scale printer for your CAD project is not something that a company takes lightly. Engineers and architects that use these printers are constantly striving for the best in accuracy, speed, and overall quality to get the most out of their investment. When it comes to purchasing a printer, determining what you want and actually locating a printer that suits your needs are two other things.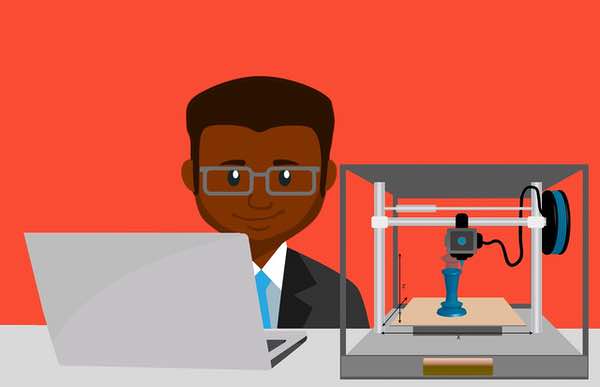 Take a closer look at why 3D printers are so well-suited for large-format printing.
Considerations Before Purchasing a Printer for Your CAD Project
Cheap isn't always the best.
The temptation to purchase a less expensive printer can be strong, but a long-term perspective can be worth keeping in mind. Because reliability and precise performance are crucial when selecting a CAD printer, it's wise to spend more money on a printer that provides excellent output and continuous service.
With the 3D printers by Konica Minolta, for example, you'll be able to produce 120 A1-quality prints every hour. Konica Minolta's patented technology, including the latest advances in performance imaging, is used to create this printer, which can produce strong parts in a range of materials such as Nylon and Onyx.
The quality of the images used is really important.
Before purchasing a printer for your CAD project, examine the quality of the image, the color reproduction, and the longevity of the ink. Consider a printer with high levels of precision if print accuracy is your primary concern. It's also a good idea to learn about the printer's capabilities and how well it handles various media types.
The new generation 3D printers from Konica Minolta, for example, offer precision droplet control for exceptional photographic pictures, precise lines, and sharp text, all while leveraging archival pigment ink technology for long-lasting prints. 
When people get along better, they work together better.
If you're in the market for a CAD printer, don't forget to factor in things like available storage space, IT features, and the recommended printing size of your company. Make sure that the printer you are contemplating is compatible with your present operating system and that it is user-friendly so that anybody in the organization with a knowledge of its basic operations can run it. You'd also want to be sure you're using the most fitted CAD software for 3D printing.
Desktop workstations with an aluminum form factor that are sleek and easy to use in any setting will be a useful addition to your office's gear. With Wi-Fi Direct printing, you can print from anywhere in the workplace without the need for a network or router. Data in a shared office space is safe, thanks to network security and encryption capabilities. Even in dusty environments, such as construction sites, 3D printers for your CAD projects perform flawlessly and need minimum cleaning and maintenance to keep working.
In a Nutshell
3D printers can produce precise technical drawings, graphic posters, and machine design sketches at rapid rates, regardless of whether they are focused on accuracy or performance. For one thing, it can be scaled to meet the demands of an organization as it grows, making it a wise investment.