The Importance of Data Management and Security in CAD
According to ChattTenn Sports, the 3D Computer-Aided Design (CAD) modeling software market is thriving, and it's only going to get bigger between now and 2029. For millions of engineers, construction managers, and architects worldwide, CAD is an essential component of their toolkit.
CAD software has widely replaced traditional hand drafting as the most effective method of pre-construction modeling as it provides unique features such as computerized algorithms that predict how materials will interact with each other. But one of its biggest benefits is that it's incredibly user-friendly thanks to contemporary data and security management. Here's why.
Efficient Data Sharing
Data management allows CAD users to work with one another on a single design from different devices. Co-workers are thus able to simultaneously contribute work time to the same project. CAD also centralizes this data for the entire company, so workers have an easy way to access each other's design data for reference or assistance.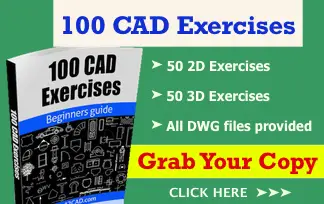 CAD's data management system improves workflow across the board. It allows co-workers to receive access to live updates of alterations to a design concept.
This information can also be shared with the construction crew, contractors, and subcontractors to make sure that everybody involved in the project is in the loop. The easy accessibility of CAD data makes for a more collaborative project since professionals from every profession involved in a construction project can provide input on design issues overlooked by other departments.
Security Comes Standard
CAD data management systems can store all work data on a conditionally-accessible Cloud. Since the data stored inside these systems is often sensitive and of financial significance to the businesses that use them, storage clouds are not left unguarded. CAD systems come with built-in security features designed for the protection of user data against unsolicited third-party access and malware attacks.
CAD features scalable solutions for privacy-enhancing computation, and this is important in terms of data security. According to experts at tripleblind.ai, with scalability, operators of a CAS system can control the degree to which data security is handled. Business managers can use this feature to tweak and determine how accessible any particular data set is. For highly sensitive data, numerous authentication systems can be set up to ensure maximum security.
CAD Systems Are Essential for Construction Design
Since the 1960s, CAD systems have been helping engineers, contractors, and architects construct robust and sturdy infrastructure with the help of computerized technology. Over the years they've evolved and today, CAD systems implement data and security management tools that were thoughtfully designed for the purpose of improving workflow and ensuring the safety of digital assets.