One interesting topic of discussion is that of cloud-based CAD software packages. It's no surprise that with the progress of time and technology, increasingly services and software are being shifted to the cloud for more than one reason. The reasons are credible and the option is a viable one on the whole, but is it the best option for software such as CAD. This article talks about viable cloud-based CAD software but is a special edition because it introduces the concept of cloud technology and what it means for businesses in the CAD industry.
---
Cloud? What does that mean?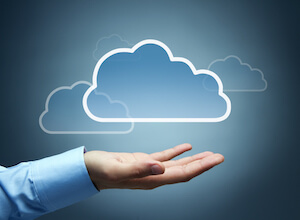 First off, one must understand what cloud means. It's a hub of technology hosted away from you with all of your software already available and can be accessed over the internet (or your own network on a private cloud setup). Along this definition, CAD on cloud needs a lot of careful considerations. Think about this, a network created by someone to provide you services. They provide you all your software from their host and all you do is click on an icon. The application loads on the remote server (the cloud) and you get to see a "video" of everything that's happening.
---
A word of caution…
Now imagine, your service provider goes out of business. Or the latest version of the software comes out and they update the software without your approval. Or a patch/extension/add-on that you require gets upgraded or removed altogether. You will, in most cases, not have a say in this, at least unless it's too late to revert. Also, if your internet connection drops or your network experiences an error, you can't work at all. Now I'm just saying, cloud has disadvantages towards applications as heavy and resource-incentive as CADing. Moreover, this situation and disadvantages will surely arise in a complete SAAS (Software As A Service) setup, maybe not so much in a hybrid environment. With all this in mind, let's talk about some cloud-based CAD software.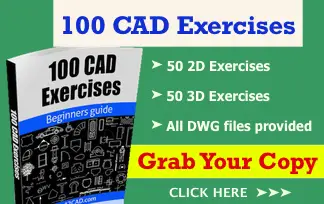 ---
Top Cloud-Based CAD Applications
CMS IntelliCAD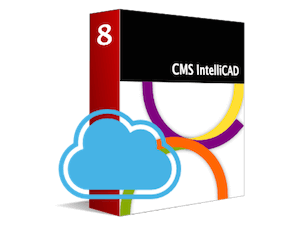 The CMS IntelliCAD 8 has a cloud based version also. It's an economical solution with full 2D illustration and 3D modelling capabilities. DWG support is expected and available with a host of 3rd party applications available for additional functionality and extendibility. For the pros, there's good news with advanced features such as raster images and associative hatches built in as main functionality. With a range of programming and scripting technologies supported, customizing the package to your requirements and developing macros/plug-ins of your own is as easy as a snap of fingers. Microsoft's VB 7.1 programming toolkit is included as a default.
The differentiating aspect of this software in comparison to others is the fact that not only does IntelliCAD provide its own browser as opposed to a regular web-browser, it also offers a package (IntelliCAD Stream) that allows you to work offline. Later you can upload all your developments. Furthermore, local storage is available as opposed to cloud based storage being the only solution.
Online transfers of license are also available and a 10 user pack for the premium edition is USD1,599 while a 5 user pack for the support version is only USD799.
OnShape

OnShape is the first and only fully-cloud-based 3D program that allows design teams to collaborate whether using a mobile device or an actual quad-core desktop. And tablet users don't need to worry, that will do also.
From assembly design to all kinds of data management, everything is available in this package. An interesting thing is the use of cloud-native technology for work documents instead of regular files. Due to the possibilities brought on by the cloud technology, "part studios" are a new feature allowing you to edit a single part in its own virtual private environment before coming back to the main window where you're doing all the work. More than a single part-studio can be introduced into a single document, not just for when working, but can be exported as a part of the document so it be accessed and viewed by others exactly the way you meant it. Built-in version control allows data management and free versions of the software will not watermark renders, timeout or place a limit on functionality.
A free version is…well free! The professional version is USD100 per user with the enterprise version requiring some information about your organization and needs before they offer you the price.
SculptGL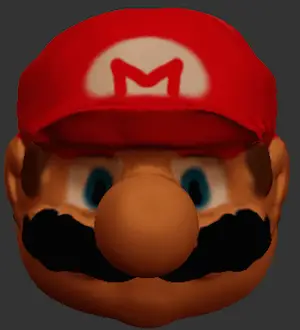 This is a 3D sculpting tool for organic material that others such as OnShape or Tinker don't offer. The interface matches that of sculptris, so graphic designers and other 2D illustrators (who use software other than Adobe Photoshop) will find it really easy to work with. To try it out, go to stephaneginier.com/sculptgl and it will present you with the main interface.
Camera options are the same as most other software with solid rendering extra UI features. To navigate through camera modes or projection settings, just append the url and you get the preferences you want. It's also available on the Chrome Store as a plugin for Google Chrome. Moreover, its open source and available on GitHub under the GNU public license. Backed by WebGL and Javascript, it's super-easy to modify according to your needs following the smooth as butter functionality.
---
Conclusion
In light of cloud technology, IntelliCAD to me is the best option because of the features and the proprietary technology that enables a much more secure and flexible work flow compared to almost every other cloud based package available out there.