Autodesk 123D Creature Review
The development of another CAD design tool for the iPad by Autodesk cannot and should not come as a surprise to anyone because by now, every real designer out there should know that Autodesk believes in providing multiple packages to handle similar tasks.
And the 123D Creature which comes after the 123D Sculpt, also from Autodesk, is an example of their competitive streak.
An Overview of 123D Creature
Like the 123D Sculpt, this iPad based modelling app is a computer aided design tool built for the rapid drafting of characters in any dimension. With the Creature as well as the Sculpt, you can mold, sculpt, render and create virtually any model on your iPad.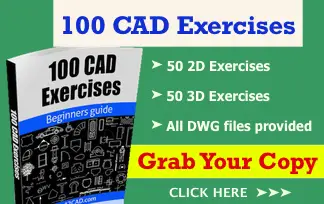 But unlike the Sculpt, 123D Creature gives designers the feature to add a skeleton structure to your models thereby providing more flexibility and coordination for character movement.
The app can be said to be in a world of its own, when compared to other mobile CAD apps, due to the advanced tools and features it offers the user.
Such as the aforementioned skeleton structure design feature and the ability to take skin textures from your real-life images and render them onto your characters…well for a full expose on its features here is an outstanding list for an app.
The Features of 123D Creature
The app is designed with a workspace and tools that allow professional designers create the advanced models you would previously need your PC to handle.
These features include:
Autodesk fabrication services that allow for extensive texturing and painting when modelling realistic characters
Actively render characters in its rendering room. Every rendering process you require—light adjustments, background rends, filter effects etc.—can be done on the 123 Creature's workspace.
An advanced 3D painting and texturing tool that gives you the choice of taking color textures from your images and applying them to your characters.
You can also create 3D printable characters and either export them to your domestic 3D printer or get them brought to life by Autodesk…for a small amount of money.
Autodesk also incorporated its operability rule with files designed with this app which lets you export designed OBJ files for further work on Autodesk's more advanced design tools—3Ds Max, Maya etc.
Designers can also share their designs on social media platforms and be a part of the 123D Creature virtual community to get inspirational ideas for designing your next characters.
All in all, the app is one of the most complete CAD tools available on any smart device due to its advanced features and toolset reminiscent of some of Autodesk's best packages.
Its affordability is also another plus in its belt.
Operating Systems/Device: the app for now is available only on the iPad
Price: getting the app is totally free but users taking advantage of the 3D printing compatibility feature will have to pay a sum depending on size of character for Autodesk to print your characters.
App Size: 88mb
Our Verdict: its design versatility for a mobile design app gives it a score of 7 out of 10.
Image credit: Albert Anderson