4 Ways To Improve Your Firm's IT System
The digital revolution continues to steer many sectors of development. Business premises, for one, can't efficiently operate without information technology (IT). If you're a manager, you need to establish proper IT systems to ensure seamless workflow in your enterprise. This way, you'll be able to maintain high operational speeds and achieve general efficiency.
However, if you have IT systems that still don't optimally perform as you expect them to, your business operations may significantly drag. For this reason, you have to employ various strategies to improve these systems. This article highlights some measures you may do. 
1. Perform Hardware Upgrades
For the smooth running of your IT system, you should have properly functioning hardware components. These include monitors, keyboards, printers, scanners, speakers, motherboards, CPUs, power supply, video display controllers, and more. These components should be optimally running to ensure that the computer input, processing, storage, and output processes are efficiently operating.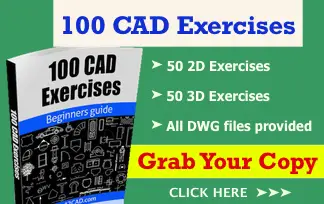 If any hardware components are damaged, make a point of replacing them with functioning ones. For best results, you can seek professional assistance. For instance, if you're one of our followers in Ohio for example, you can get skilled IT services in Cincinnati by NetGain Technologies whose staff will inspect your firm's IT hardware components and recommend upgrades where necessary. They'll also do all the technical work so you can focus on other tasks of the day and get functioning IT systems.
2. Upgrade Your Software
IT is constantly changing to the extent that a hardware or software component you invested in just a few months ago may already be outdated. As your business's success is dependent on innovation, you'd want to follow suit and be conscious of the developments in the IT world.
Tech geniuses are constantly performing the following software upgrades and developments that come in handy:
Fixing software bugs that may exist in previous software versions

Adding or enhancing features 

Introducing compatibility updates

Handling security issues 

So, if you want to remain a step ahead in the business world, you must update your software versions so your IT processes can smoothly run, boosting your business productivity.
3. Go Through Training
Almost everyone has some basic computer-handling knowledge. However, for business operations, you need to go a notch further to acquire the required skill set to operate your programs. For instance, if your business deals with the designing and manufacture of equipment, you could enroll yourself and your staff in a software learning program such as a CAD course to bring you up to speed on how to use specific programs.
Aside from being in the know of the best practices, training will enable you to know the measures to take if you need to perform repairs on your computer components or when they require an upgrade. You'll end up improving your company's IT systems, and ultimately, your business productivity.
4.  Perform Regular Maintenance Operations
Just as you look after your body, your computers also need regular check-ups and maintenance. You can split the maintenance procedures to cover the two basic components of your IT system:
Hardware maintenance
It's recommended that you vacuum your entire hardware system every three to six months to remove embedded dust particles. You can also maintain the hardware components by:
Dusting your keyboard using compressed air

Blowing the dust from your mouse

Wiping your monitor

Regularly rebooting your device
Software maintenance
To keep your software in a good state, you should update your antivirus software to detect and block incoming threats or flush out existing malware. You can also:
Regularly change your passwords

Check for firmware updates

Install major system updates

Delete unused programs

Empty the recycle bin

Prevention is better than cure, and conducting maintenance on your computer systems will put you a step ahead at identifying any potential IT problems that your systems might run into. With this, you can figure out ways to effectively tackle the problem and improve the functioning of your IT system.
Conclusion
As a business person, you must ensure that your IT systems are efficiently functioning. To do this, you should carry out tasks that'll improve the IT systems such as upgrading the hardware and software components of the IT system, conducting training exercises for yourself and your staff, and carrying out general maintenance activities on your equipment. If you don't have the time to do all these, you can always employ managed IT services providers to take care of your IT systems.
By doing these measures, you'll experience a general improvement in the working of your IT systems, which will lead to improved business productivity.