How Drafting Companies Benefit From Managed IT Services
Most companies have separate departments managing different tasks. You, too, might have a dedicated team of IT specialists for all your software and hardware needs. But what if you learned that your in-house team might not be able to handle everything on their plate? 
That's where outsourcing comes in. Outsourced work sounds like you're cheating a bit, but really, it isn't. Managed IT services offer specialized services with a focus on a particular area. Not only that, but they can take a few items off your existing team's hands. For a drafting company, an outsourced managed IT service can change the game of your business. 
Here's how you can benefit from them: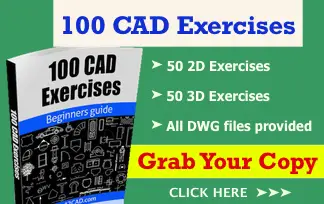 1. Extra Freedom For The IT Department
Managed IT services aren't as hard to find as you may believe. A quick search will rack up a couple of results. You'll see better ones if you include your location. If you're among our readers in Dallas for example, outsourced work services such as Dallas managed services and the like allows your in-house team to attend to tasks closely tied with your business.
As mentioned, your IT department may already have too much to handle by themselves. A managed IT service can lift those burdens and give your team more freedom. That isn't to say your employees don't have anything left to do. That just means they can now put their attention on where it matters.
The presence of a managed IT service also means less time teaching new and existing IT staff. They'll be the ones training them. Aside from training, they can also provide emergency repairs and consultations.
2. More Funds For Vital Resources
Outsourcing is usually less expensive. Outsourced IT staff often have a fixed monthly rate for their services. Compare that to the costs of procuring equipment and training staff. Sudden expenses can also happen when you least expect them. You may even spend large capital expenditures on things you might not even need.
With your existing staff, you'll need to consider their salary, insurance, and other benefits. By having a managed IT service working with you, you'll tend to spend less. You'll have more funds for extra needed resources, software licenses, and ultimately, expanding your business.
3. Better Security
Managed IT services understand the ins and outs of online security better than most people. For a business, you must keep every bit of private information safe. Even your CAD data files need to be secure lest they float around accessible to everyone. Your IT department may know how to keep these safe. But for other things, you'll need another set of hands.  
Cloud-based sharing can be risky and sometimes dangerous. Managed services can help you in file transfers and safety. You can expect protection for your sensitive data while they travel between your specified networks. 
They'll also maintain your software and see if your business is adhering to industry standards and regulations. Online security standards can change over time. It's up to the managed services to keep tabs on those.
4. Avoid Down-Time
A typical 9-5 schedule is what most companies follow. If a security breach happens in the middle of the night, you wouldn't wait for the next day to fix it. Some software may also need regular updating, and you can't do this during work.
When you've partnered with a managed IT company, they can solve the problems during your off-times. Most of them work on a 24/7 schedule, sometimes including the holidays. 
Their efficiency and availability will lessen any overtime expenses you may have to pay for. You can't have yourself or your employees risk any downtime because of technical difficulties that may arise.
5. Focus On The Main Goal
Dedication to assigned tasks during work hours is crucial for any company. In a drafting company, you're working within the team and out.
Technology is moving fast, and it may be difficult for your team to keep up while focusing on your business. Managed IT services keep themselves updated with these, so you don't have to remind them all the time. While they maintain cloud security and integrity of your data, you can focus on your clients and work processes. You and your employees can enjoy the increase in productivity. 
Choose experienced services preferably with a wide range of specialties. That way, you and your team can be prepared for any technology changes you may face.
What You Get In The End
Partnering with a managed IT service takes the extra load off your shoulders. You get the freedom to expand your business and claim the new projects you've wanted to take. 
When you decide to get outsourced expertise, note that it's not a one-way street. Always remember to maintain prompt communication between you and your chosen outsourced work provider. Make your requirements defined from the beginning so they can understand your goals and expectations. Your company may end up having a trusted partner for years to come.