5 Advantages Of Designing A CAD-Based RFID System
You might know computer-aided design (CAD) software as a tool used by engineers and architects. But did you know that CAD software isn't exclusively dedicated to the construction and design of buildings? Concept artists and app developers have used the software for their benefit, making it a promising tool for other professions.
CAD can help you design models and drafts for your design endeavor. It's often used for making blueprints for houses, roadways, and even sculptures. With its hard-earned reputation and wide range of features, professionals swear by using CAD software for their projects. You, too, can rely on it should you want to design an RFID system for your business. 
Read on to learn how using CAD is beneficial for you in creating better RFID systems.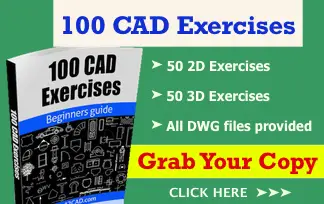 1. Saves Time For Increased Productivity
Instead of designing your RFID system by hand, you can use CAD software to save time and make the process more efficient. When you draft your designs faster, you'll have more time to do other tasks that are closely tied to your business.
CAD lets you draft designs in 2D and convert them into 3D models as you please. You can think of it as manipulating building blocks on a screen. This is especially helpful in designing RFID readers that fit your business operations. You can also create readable electrical layouts to incorporate into your tools.
Still not sure how to use CAD for making RFID? Don't fret. Even though learning its ins and outs is fairly easy, you don't need to do it alone. You can hire an RFID implementation services company like Lowry Solutions for consultations on designing and installing your company's RFID system. 
Faster manufacturing 
By designing your RFID system using CAD software, you can receive its blueprints almost immediately. Manufacturing businesses will benefit a lot from this. By capitalizing on these tools, manufactures can quickly make blueprints, build the RFID readers, and install them where they're needed. Or, for those who are still taking the first steps, they can design prototypes faster. If you're in the manufacturing sector, you'll find it easier to make adjustments on the fly without wasting precious paper.
2. Easier Dissemination
With a CAD-based RFID system, disseminating plans to your team or collaborators becomes hassle-free. The engineers you're working with can read your designs with clarity because of the rich information available. CAD designs can also be duplicated faster compared to hand-drawn drafts. 
Gone are the days of huddling over a blueprint on a desk. Teams can now read the files all at once in real-time. As they leave comments, make edits, and save changes, other team members can enjoy a front-row seat. 
However, as always, sharing digital files entails certain risks. You don't want outsiders getting access to your hard work. So, you'll still need to take precautions to protect your CAD data from hackers and your competitors. Moreover, compared to manual sketches, your RFID CAD designs are much easier to protect from unauthorized personnel. 
3. Decreases Errors By Improving Accuracy
RFID systems exist to track people or objects moving from place to place. Using CAD software makes better quality designs for better RFID readers. On the other hand, if you draft them by hand, a pencil will only get you so far. 
Like any piece of technology, the details matter. For RFIDs, these details come in three frequencies: low, high, and ultra-high. In addition, ultra-high frequencies are further categorized into two types: active and passive.
A computerized system allows you to input these details on the tiniest parts of your project. Should you share the design with others, the information won't be difficult for them to read and interpret. Given this increase in convenience, your engineers will thank you for these features.
A more accurate design leads to more accurate results. Misplacing items from your inventory will become a rare occurrence with an RFID designed using CAD. As long as you have a proper design, you can track RFID-tagged objects easily without missing a single one.
4. Document Your Designs
If you design your RFID system using CAD software, you'll have its complete data saved in your company's cloud network. Doing a quick search on your computer will give you results at the snap of a finger. Overall, the experience will be far better than scrambling through stacks upon stacks of hardcopy files.
5. Reuse Or Edit Designs
Planning to revamp or improve your RFID system? Or maybe you're thinking of using an element from your previous design in another prototype? You can refer to your CAD-based designs anytime you need to. This way, you can easily make edits that you see fit without doing a complete overhaul. Modifications are saved and tracked in the software, making it easier for anyone with access to see updates. There's also a lesser chance of edits getting lost or erased completely.
To Sum Things Up
The RFID system has evolved over the years, from large visible tags to tiny near-invisible chips. As technology changes, so do the methods of designing and creating these tools. Businesses have to keep up and adapt to this fast-paced world to stay afloat. Sometimes that means moving on from what already works to what works better and faster, including the use of CAD software.