One might say that AutoCAD is the lifeblood of specific American industries, particularly architecture, interior design, and engineering. Projects can't push forward and businesses will fail without well-planned blueprints. Hence, these companies often invest in proper security for their AutoCAD system and files.
If you're working with AutoCAD, without secure methods to protect your designs, you risk the files getting compromised by malware and computer-aided theft. If you or your business located in California and the like needs to improve the safety of your AutoCAD data, read these tips to get you started:
1. Keep A Record Of All Activities
CAD files tend to be passed around to a company's team members for cross-checking and making additional changes. Mostly, AutoCAD software already provides a system to record your files' modifications. If your software doesn't have this, you may need to enable this feature or replace it with one that does. 
You could also outsource information technology (IT) services to protect your system. Startups and small businesses usually lack the human resources to do the job. If you're one of our readers in Sacramento, for example, and need extra help, you can find IT support in Sacramento to professionally manage your CAD data while you focus on other essential tasks. They could even find a way to block IP addresses to protect files from unauthorized downloads.
Make sure you provide a nondisclosure agreement (NDA) to anyone inside and outside your company you assign to the AutoCAD data. The NDA binds everyone with access to the files to maintain confidentiality. You can identify who may be responsible if a file gets unauthorized changes or something goes wrong.
2. Always Use Passwords
Like personal accounts, your AutoCAD data needs secure passwords for optimum protection. It's one of the easiest methods to secure your files, and your CAD tool may also allow you to encrypt your DWG data or compress it into a password-protected .zip or .rar file.
However, hackers are improving nowadays, and some may figure out your passwords with little effort. And once your CAD files are opened by unauthorized personnel, that's pretty much the end. Team members with unlawful intentions may also steal the business' intellectual property, so you need to give them an NDA before providing access to your most vital and private data.
Despite that, protecting your files with passwords is a step you shouldn't ignore. You have control over who gets to see what, so you can still track the people accessing the designs.
3. Convert Files To Other Formats
AutoCAD saves your projects as DWG files. Those with access to these files can freely modify them at any time. You could convert them into DWF files to protect them from further changes. Doing this prevents modifications from other users, which could be troublesome if you still need to do markups on the designs. You'll need a program called Design Review if you want to make changes to the content. Other than that, viewing it on Internet Explorer will suffice.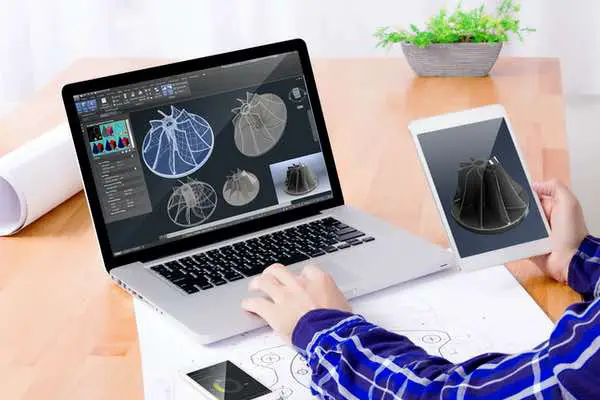 You could also turn your data into read-only files. This will prevent the data from being copied or changed. So, even if multiple people have access to them, the files are less likely to encounter changes and possible virus attacks. Converting it into a PDF file protects the data, too. It's more flexible than DWF or DWFx files and is a step upward from simply encrypting it or putting a password.
4. Make Backups
Every file must have a backup. Whether your PCs get hit by malware or physical damage, your CAD data and its backup copies should stay safe. CAD software like Autodesk should already have a system to protect your files if something goes out of your control.
If you plan to store your backups in external hard drives and flash drives, ensure that these are password-protected in case unauthorized personnel get a hold of it. Save the copies in cloud storage, too. So, you can still open the files even if you use another computer to access them.
5. Invest In A Good Antivirus Software
AutoCAD data may be prone to receiving malware when your computers don't have the proper protection. Whether in a startup company or an established business, it's crucial to have trustworthy antivirus software, or you'll risk losing more than just your CAD files.
An antivirus program will prevent potential threats to your data, emails, and passwords. A good antivirus product will automatically scan anything you or your team members download onto their office computers and delete viruses upon detection. It'll continue running in the background as you work.
AutoCAD malware virus is notorious for attacking CAD data and locking it from its authors. If a virus inflicts your documents, you might have to pay a ransom to the hackers just for you to open and access them. Hence, you must install a working and trusted antivirus program to prevent the worst from happening to your precious and private information.
Conclusion
Whether you're a hobbyist or a professional using AutoCAD, you must keep your data safe from malware and potential thieves. Doing this is especially important when you're working from home. CAD files are rich in data and are the blueprints for many new prototypes for businesses to get the upper hand in the market. Thus, your intellectual property can stay secure by implementing the necessary steps.