Book Review: Mastering AutoCAD 2014 and AutoCAD LT 2014; Autodesk Official Press 
The similarities most Autodesk products share has been well documented by CAD users since the inception of the organization. And almost everyone who is proficient with one of Autodesk's design software to complete a task can easily make the transition to using any other Autodesk software equipped with the features to handle that similar task.
So it comes as no surprise to see that Autodesk released an official tutorial book to be used as an aid for studying two of its flagship software applications for 2014 namely; the AutoCAD 2014 and AutoCAD LT 2014.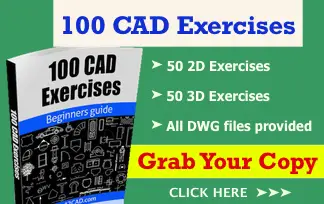 Here is our review of this timely materials written to help both beginners and professional designers get acquainted with the design tools.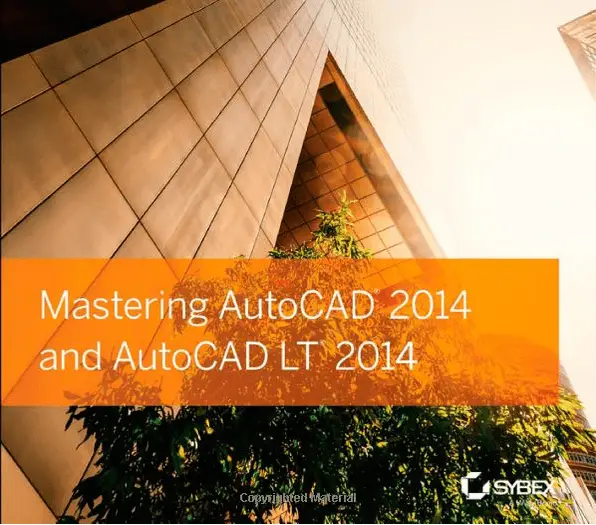 The book which comes with multiple chapters covers basically everything you need to know concerning AutoCAD 2014 and AutoCAD LT 2014 interfaces and uses in designing graphic characters for your professional use. The tutorial contains:
An Introductory section: this section serves as a welcoming page to those looking for anyone who isn't familiar with the interfaces of the two software applications, therefore it explains their workspaces as well as the features contained in the tool bars bordering the workspace. Users are also taken through the functionality of each tool so that they understand their uses and how they can be used.
Teaching You to Design: the second section then covers the design phase and how each tool comes into play with the use of a follow-through tutorial that provides step by step design tips or lessons to creating your first drawing. The lessons here consist of setting up your workspace, customizing it and your drafting tools to work intelligently in order to simplify your work load.
Using Your Drafting Tools: Next, the tutorial goes over the process of how each tool can be used to draft unique characters in a way even beginners are sure to understand. A model is designed from scratch with the exact steps on how it was done outlined for the reader so he or she can follow these steps to draft the provided model sample. The sample is chosen in such a way that most design steps and principles are covered during its design.
Exploring 3D Modelling and Imaging: drafting 3D characters s also covered in this tutorial with the aim of given the reader a solid foundation to help him or her begin experimenting with 3D modelling. This exercise also creates the background knowledge needed to study designing characters with 3D CAD tools like Maya and 3DS
Lastly, the book includes real life tips on how to prepare for the AutoCAD certification exam with a view to acing it without much difficulties. This timely material also contains bonus chapters on using express tools and AutoLISP
In conclusion, the knowledge to be gained from studying 'Mastering AutoCAD 2014 and AutoCAD LT 2014; Autodesk Official Press' will serve you well in the long run for a knowledge of AutoCAD 2014 prepares you to tackle any other AutoCAD versions you may come across during your professional career.