Are you looking for a free AutoCAD alternative online? here comes AutoCAD 360 Web Application. AutoCAD 360 is a web application that allow you to draw online without need to install a software in your computer.
This is a good alternative for Chromebook users.
AutoCAD 360 has a version for your mobile device, tablet or phone, and help you design while on the go.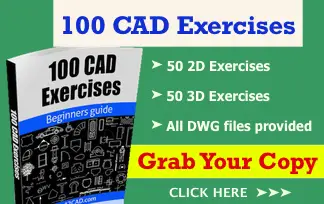 However you will need to subscribe via Autodesk Platform in order to have access to the application. Here are tools the current version gives you access to.
Layers, line width, line type, line color.
This free application gives you full control on the layers and type of line you are using in your project. The option box on the right side of the working screen helps you personalize your layers. You can create new layers, and play along with the line properties.

The Draw, Edit, and Annotate boxes
The Draw box containts these tools: Line, Rectangle, Circle, Ellipse, Sketch Line, Arc. The Edit box containts these tools: Select, Mirror, quick Trim, Match Properties, Explode, Offset. The Annotate box contains: Text, Revision Cloud, Measure Length, Measure Area, Linear Dimension, Radial Dimension.

Drawing Units
This allows you to control units and precision. You can switch to inches, millimeter and more.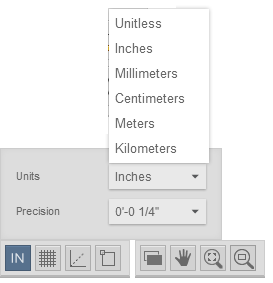 Object Snap
One of the most important tools. Without this tools, it will almost be impossible to draw anything.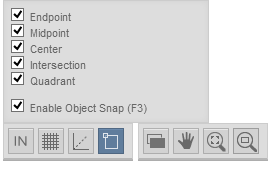 Eventually there are tools like Zooms, Pan which you will need while drawing
AutoCAD 360 free Web application
As you can notice, AutoCAD 360 web application offers a very limited set of options, and the usability is far from being the same with AutoCAD. For instance, the eraser which is called Quick Trim here is the tools you need to use while trimming lines.
Another example is when drawing a Rectangle, you need to hold they click, which is not the same when you use AutoCAD. They are other differences which you will notice while using the application.