Best Woodworking CAD Software Available in 2018
Woodwork is a specific discipline in the world of CAD, special due to the nature of production more than the nature of the development phase. For woodwork there are a number of options available for instance, SketchUp has a lot of material for furniture design. SolidWorks is another good option but SketchUp is less expensive. SolidWorks has a range of functionality and options which take on a lengthier learning curve. So whatever you are comfortable with already is a major consideration. Another thing to think about is 2D vs 3D. Are you going to create 2D designs, illustrations and renders for which any vector-dependant drawing software would do or are you looking to have the models in 3D format to be able to visualize your product . So lets explore a few options and see whats new this year in woodworking CAD software.
---
Woodwork for Inventor (2015)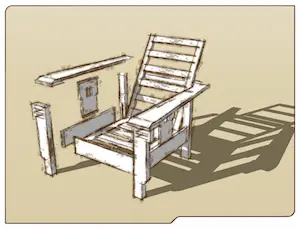 Autodesk Inventor has gathered much hype and rightfully so. Hence it was likely to see a woodworking extension to its already gigantic platform of discipline-specific technology. This makes it one of the best woodworking CAD software products. Automated routines, auditing mechanisms and Inventor's simpler scripting module are just a few handsome benefits if your already have Autodesk or Inventor "friendly". The look of the interface and the attention to the mundane but detailed (e.g. board-edge detection and generation) aspects make it much easier to use. With materials ranging from Solid wood, Board, Laminated board, Multilayer board, Rod, Desktop, Veneer/film, Edge banding and Paint it is hard to end up with a material not found in its library. Automatic generation of tenons, mortises and automatic calculation of blank part sizes that vary with texture direction and additional overlaps adds to the effort that has made this software so popular. A variety of cutting printer brands and templates are available with a very flexible cutting optimization program. The capability of generating a CNC program fills that last hurdle from generating a 3D model to the finished product. A BOM generator comes included along with other features you can expect from a 20 year old firm.
---
Alphacam Router (2015)
A CAD/CAM package for wood, stone and metal based design and manufacturing. Alphacam's website states "productivity, reliability and flexibility" for its customers and the software package (Router for woodworking) is all that. The Router is fine tuned for woodworking as opposed to the products for metal and stone. The Router has its own design module for CNC programming to accommodate the average user as well as take on the industry de facto methods of production making it stand out for its ease of use. It expands it abilities further by incorporating features including but not limited to aggregate support, planar machining, 3D routing and even nesting ends up offering your business enhanced productivity and additional flexibility. Modules for 3D engraving and case-specific support (e.g. door-hinge construction) are included too so that you don't have to look anywhere else for your wood working projects.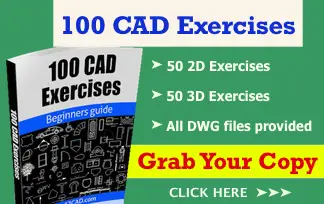 ---
VisualCAD (2015)
Now here is a free software with state of the art feature set and industrial grade functionality. The 3-axis milling is very precise based on a revamped visual engine. Engravings, signature design (V-carving), constant cusp machining, indexed 5 Axis and simultaneous 5 Axis machining and parallel finishing aid brand-integrated designs and manufacturing. The extensive capabilities of the package allow it to become part of a range of softwares such as AutoCAD, SolidWorks and Rhino to name a few. Options such as conversion of 2D images  into 3D models using ART module just adds to the already well designed free wood working software. Training and support is generally available with more features for the licensed customers. MecSoft, the parent company, has a host of other technologies meant for 3D CAD/CAM operations, collaborations and extendability.
---
DesignCAD 3D MAX v25 (2015)
A highly versatile and lightweight application from IMSI/Design, LLC for some serious CAD based woodworking.  It comes included with photorealistic rendering add-in supplemented by variety of materials and colors offering a good improvement. This tool has pretty much professional potential with application in furniture design and construction. The most benefitial of its components are the 600 editable 3D models available for free from the online community center/warehouse. The support and training material are adequate and it has its own scripting language for automating tasks and routines also known as macros or APIs.
---
Rhino 5  (2015)
Rhino 5 is what you call prime. Uninhibited modelling allows casting out any kind of shape you might require, accurate and precise calculations of the tiniest detail and logging all such meta-data are some features to start of with why its a good software. The requirement for top-notch hardware does not exist here nor is there an outrageous fee, while writing to and reading from a list of formats, those used by SolidWorks and AutoCAD amongst others. Drafting, print optimization and printing, rendering have their specific modules, dedicated and highly effective while not the least hogging of a 2.0 Ghz Dual core processor. The scripting engine is also available based on VB and usable with ActiveX controls.
---
 Sketchup (2015)
Sketchup has been around for a while and under its Google directorship has managed to become an industry standard from every student to freelance designer and illustrator. That's not where the possibilities end with SketchUp, with extensions and add-ons you can render, animate, export and everything in between. But on its own, the SketchUp interface is easy and user friendly with all the nitty gritty details hidden in menus. From every aspect, SketchUp has an intuitive user interface with the most common tools in sight and a light-weight drawing canvas that allows SketchUp to run smooth on any 1 Ghz processor. As for the woodworking it self is concerned, SketchUp has a whole community dedicated to it with the online warehouse hosting a massive collection of developed models and resource material. Amongst other things, SketchUp offers templates with measuring standards(metric/standard i.e. feet & inches or cm & m) predefined for easy usage, with two dedicated to woodworkers no matter what the scale of the project.
---
Conclusion
In the end, the choice boils down to your own preference. In my experience SketchUp has been so easy to use I dont need a list on a CADing website to tell me what package to opt for. But grand as it is, further futionality requires further pacakges and extensions. My favourite for rendering is V-Ray and so on and so forth but thats for another time. In addition to basic drawing capability, SketchUp is the most economical and elegant 3D woodworking package.