Computer-Aided Logistics: A Basic Guide
The introduction of computers has dramatically impacted the way physical distribution activities are carried out. In almost every industry, automation has resulted in significant changes in the way companies manage their logistics. However, developing a computer-aided logistics model requires a coordinated effort encompassing the entire organization and involving a wide range of tasks and responsibilities.
To help guide you, this article aims to provide essential information on the role of computer-based models in logistics. 
What Is Computer-Aided Logistics? 
Computer-aided logistics is a business strategy that uses digital data to reform and standardize company processes. It also implements international standards into those processes, allowing for more efficient product creation and commercial transactions. Therefore, it's a foundation for business strategy in the global market.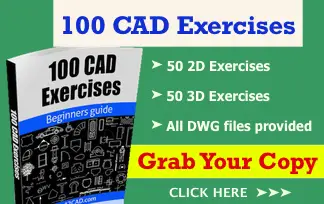 You may check out https://www.softeon.com/softeon-warehouse-management-software-wms to learn more about the leading solutions for optimizing distribution.
How Computer-Aided Logistics Help In Production System? 
The typical processes in today's production systems comprise technical (machining and assembly) and control (transportation and storage) aspects. Specifically, companies need to consider component and raw material supply, cooperation, distribution of completed goods, and post-sale services. 
In controlling the manufacturing system, logistical functions may be broken down into four categories: material supply, cooperation, production, and distribution. Fortunately, with the tools available today, you can develop and implement computer systems to enhance the production logistics management system.
This integration into one all-encompassing computer system has resulted in several changes in technical procedures due to the increasing use of computers in manufacturing business operations across all departments. Some of these improvements contribute to the following:  
a decrease in the time it takes to prepare and execute production orders 

a reduction in operational expenses 

an improvement in internal and external communication 

an improvement in the design, planning, and preparation of production 
Using the company's database to minimize repetition of the same task increases production capacity. Moreover, mistakes caused by a lack of communication are prevented. Computer-aided logistics also makes it possible for businesses to react more quickly to consumer requirements.
How Can Computer-Aided Logistics Be Applied In Production? 
A successful supply chain operation involves integrating logistics and supply chain operations. In information technology (IT), research on the field focuses on software applications and computer hardware, but it also encompasses logistics activities such as enterprise resource planning, order processing, warehousing, inventory control, etc. These developments can help improve the efficiency of a supply chain by reducing costs and increasing service levels. 
Moreover, here are the top applications of computer-aided logistics in supply-chain operations: 
1. Electric Data Interchange 
In most business operations today, documents are sent in a standard format using Electronic Data Interchange (EDI), which involves computer-to-computer communication. Logistics companies depend on EDI data to function. From onboarding new trade partners to interacting with customers, logistics organizations have relied on and will continue to need a consistent and effective EDI approach. With these computer-aided tools in place, incorporating seamless eCommerce and marketplace integration into core programs is possible.
2. Barcode and Scanner 
The effects of modern digital technology in how businesses operate handle goods have been incredibly prevalent that most people can't imagine a time without barcodes and scanners. These tools may seem unassuming, but without them, modern shipping and logistics systems would be inefficient and error-prone. 3PLs (Third-party logistics businesses) employ barcodes to effectively manage their facilities and better serve their clients.
3. Data Warehouse  
Business intelligence (BI) operations like analytics are enabled and supported by data warehouses, a leading type of data management system. The primary purpose of a data warehouse is to run queries and analyses on historical data. The data in these warehouses might come from various places, such as transactional databases and log files. 
It's a place where enormous volumes of data from many sources are centralized and consolidated. Because of the analytical capacity of data warehouses, businesses can get more out of their data and make better decisions. For example, using data analytics to plan strategic investments may reduce the risk of over-investing in storage and fleet capacity, help companies identify supply chain concerns and offer resilience against interruption.
4. Enterprise Resource Planning (ERP)
Many businesses see their ERP system as a critical component of their operations. An efficient ERP system can handle goods transportation, assuring consumers and suppliers get their items on time. The technology also enables drivers and coordinators to communicate in real time about traffic, consumer addresses, and transportation concerns.
5. Computer Integrated Manufacturing 
With Computer Integrated Manufacturing or CIM as a manufacturing strategy, a factory can be fully automated. Additionally, more flexible manufacturing systems are now possible for global logistics services including networking, packaging, warehousing, and efficient routing. These impressive developments involve a collection of several applications and technologies such as computer-aided design (CAD), robots, and enterprise resource planning (ERP).
Takeaway 
The evolution of the supply chain will enable companies to expand their reach beyond their peripheries. Without a doubt, many production industries are benefiting from computer-aided logistics. Because of this, the overall production cost is reduced while productivity rises. Computer-aided logistics is also very adaptable, high-quality, and responsive—benefiting both businesses and consumers.