A Guide to the Best Computer for SolidWorks
If you're thinking about getting SolidWorks, one of the first things to consider is the computer you'll be using to operate the software. SolidWorks is high-end software, and it's an immensely powerful tool when it comes to design.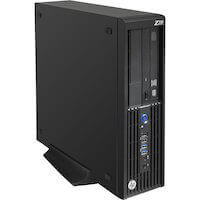 Consequently, it runs best on higher-end hardware, and you want to budget and plan wisely when selecting a computer for working with SolidWorks. With so many options for workstations, it can be a daunting task to set about choosing a machine that will work for you.
In this article, I'll give a brief overview of the important aspects of selecting a computer, and then suggest three workstations that might work for you, depending on your budget, of course.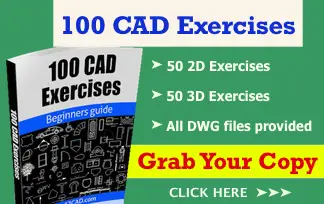 The first thing to do is to take a look at the SolidWorks system requirements, published by the SolidWorks group themselves here. This will likely update with future versions of the software, so make sure you have at least the minimum system requirements!
---
Criteria for Choosing a Workstation for SolidWorks
Once you have a basic idea of the requirements, you'll want to consider the four main factors when selecting a computer for SolidWorks – RAM, processor, video card, and hard drive selection.
RAM
In general, you'll want more RAM if you're going to be running additional software simultaneously with SolidWorks, or plan on working with larger assemblies. It is recommended to have 8 to 12 GB.
Processor
With processor selection, consider again how you'll be using the software. If you'll be using SolidWorks Simulation, you are likely to see more rapid results with a more powerful bank of processors.
Graphics Card
When it comes to video card selection, choose a compatible card that has been tested by SolidWorks. Check the list of compatible video cards here. We have written a detail guide to choosing the best SolidWorks graphics card as well – check it out for the details. In short, you are going to need to select a workstation-level video card for good results.
Hard drive
If you're going to be saving a lot of models, assemblies, drawings, and other data to your machine, be sure to give yourself enough capacity, or have an external drive handy. You should really consider investing in a reliable and quick solid-state drive (SSD). These will save you a ton of time!
---
Top 3 Best Computer for SolidWorks
Now, here are three systems at different budget levels for your consideration.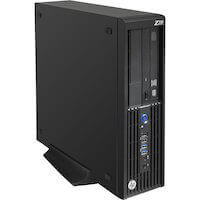 While you may be able to build a custom workstation for less, this solid setup should be sufficient to get you working comfortably in SolidWorks. With 8GB RAM and a SolidWorks-certified graphics card, NVIDIA Quadro K430 or AMD FirePro, the value here is great. Features include:
RAM: 8 GB DDR3
Processor: Intel A4 processor
Graphics Card:Nvidia Quattro or  AMD FirePro W2100 (highly-recommended)
Hard drive: 1 TB (non SSD)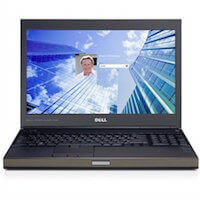 This machine won't cost you as much as some of the premium setups, but it may provide you with faster load times and better overall performance than lower-end mobile workstations. Plus, the portability of a mobile workstation (15.6 inches) is great! Take your work with you on the road for easy presentation and collaboration with clients. Plus, you can work from just about anywhere.
RAM: 8 GB
Processor: Core i7
Graphics Card: AMD FirePro M5100
Hard drive: 500 GB (non SSD)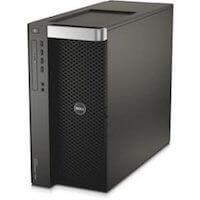 Money not an issue? The highest-end workstations feature top-of-the-line graphics cards, lots of RAM, and a serious amount of solid state hard-drive space – all with room to upgrade. But with these specs, why would you need to upgrade any further?
RAM: 32 GB
Processor: Intel Xeon (top of the line)
Graphics Card: NVIDIA Quadro K5200
Hard drive: 4 HDs in one computer!
---
Final Thoughts
Remember to plan ahead and do your research before purchasing the best computer for SolidWorks – it is a tough decision. Always check that the graphics card is supported by SolidWorks, and that you have the minimal amount of suggested RAM. Never purchase a machine without knowing exactly what's inside! Good luck!