How To Create A Cybersecurity Plan For Your Drafting Firm
A drafting firm is essential in getting particular design ideas constructed by architectural and engineering teams of a building project. 
But a drafting company does more than provide drawings for residential and commercial construction projects. In some cases, they also provide inputs for the manufacturing sector, create complex drawings for mechanical products such as pieces of equipment, ships, airplanes, and the like.
Having a robust and effective cybersecurity plan is crucial because of the significant files created, kept, and shared between and among drafting companies and their clients. Here's how to develop and upgrade your own.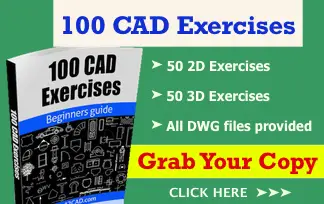 What Makes A Good Cybersecurity Plan
A cybersecurity plan is an essential tool protecting your business, customer, and employee information and assets. It's an institutional document that contains information about cybersecurity policies and procedures, both reactive and proactive. 
Before coming up with this important paper, a drafting firm must perform a thorough cyber security risk assessment to perform preparatory measures, which will be discussed later.  
A good cybersecurity plan involves two fundamental principles: it should effectively safeguard your business from external and internal threats and be proactive by minimizing threats caused by users' mistakes.    
4 Steps In Creating An Effective Cybersecurity Plan
Defending your digital assets and processes may sound like a complex and highly challenging undertaking. With the help of information technology (IT) firms and specialists, however, you'll be able to design a cybersecurity plan that works according to the needs of your drafting company. 
1. Perform An IT Asset Inventory    
You have the option to do this if you have an in-house IT team at your disposal. Create clear guidelines on each stakeholder's duties and responsibilities before starting. 
A cybersecurity assessment involves listing all IT assets, including networks, servers, storage systems, computers, and similar devices. Find out which business data is stored where you can determine which properties need the highest security priorities. 
Defending your computer-aided design (CAD) files from possible loss must be paramount. Thus, server and storage devices that keep sensitive information should be protected at all costs.       
2. Identify And Rank Risks, Threats, And Vulnerabilities 
In the context of cyber security, the risk is defined as potential damage due to several online risks. At the same time, threat describes a process that amplifies the likelihood of a cyber incident. On the other hand, vulnerability refers to weakness in IT assets that increase the chances of a data breach.        
There are general risks that all entities face in the digital space including phishing attempts, malware and ransomware attacks, and the like. Your drafting firm must be able to determine various online security concerns and which can inflict the worst damage to your business.  
Drafting companies are essentially service providers—which means they're responsible for gathering some level of sensitive information from their clients. Drawings of revolutionary and state-of-the-art products, for example, can be attractive to hackers planning to get access to them and sell these to clients' competitors for a hefty cost.
3. Select Your Protection Methods 
For every risk, threat, and vulnerability identified, your company must be able to provide protective measures to prevent or minimize each item.    
List down the measures required to keep IT assets safe:

Being proactive is crucial in cybersecurity. Identify IT assets that can protect your drafting business data using tools such as firewalls, anti-virus and malware-fighting software, and encryption and backups, among many others.   
Identify best practices before setting up company policies:

With enough knowledge on the risks, threats, vulnerabilities, and protective measures, it's time to formalize your drafting company's policies. Consider looking at best practices employed in the industry but customize them to fit your business setup and resources.   
Make room for regular cybersecurity training sessions:

Your

staff plays a crucial role in cybersecurity, so much so that they're often dubbed as the human firewall. To avoid your employees from inadvertently exposing business and client information, organize regular cybersecurity awareness and training sessions and include them in your plan. Aim to create a

culture of security

in the workplace.   



4. Formulate Mitigation Procedures To Handle Threats 
Lastly, risk mitigation is as crucial as prevention when it comes to cybersecurity. No matter how strong you think your measures may be, no business entity can completely eliminate online risks.
To guarantee that your drafting firm can protect sensitive data, establish steps if a breach is detected. The key is to isolate the danger and threat to minimize damage. An incident plan must also include each staff's responsibilities in the event of a data breach.   
Final Thoughts 
Because online threats are constantly evolving, your drafting company's cybersecurity plan must also be reviewed regularly to determine whether updates and changes must be made. Regular testing can check if your protection measures are working well or if they must be amended based on the emerging threats. Cybercriminals work round the clock, so your cyber defense systems should be working double-time to keep these hackers in check.