The engineering world is transitioning from paper and pencil designs to a more structured and measured system of presenting visual information. Computer-aided design (CAD) uses a digital system to support the creation and development of a design, improving it and making it better than the manually drawn paper version of the design. These design software programs are used to increase the productivity of the developer, improve quality, and produce a reference point for when construction begins.
Why Are CAD Skills Essential
These days, knowledge and expertise in CAD are non-negotiable for success. Your CAD skills are necessary for the following reasons:
Reduces error

Increases productivity

Ensures advanced quality design

Saves time
With the advantage provided by CAD proficiency, upskilling here should be part of your goals. Here are some ways to improve your CAD skills.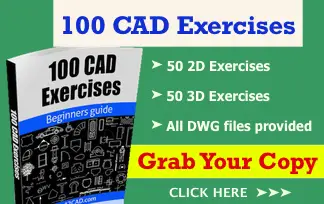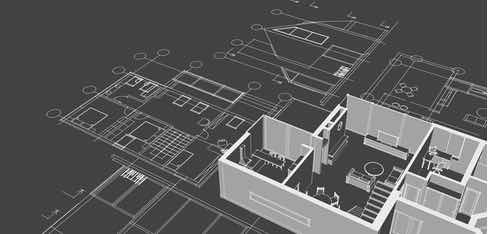 How to Improve Your CAD Skills:
1. Watch YouTube Videos
You should watch plenty of tutorial videos if you're new to the world of CAD design. You can download YouTube playlists to watch tutorials and explainers that lay down the basics of using the software. Some of the videos might discuss some basic principles of drawing ideologies you already know but from a different perspective to approach the design. Whether you're starting from scratch and learning the ropes or just refreshing what you already know, YouTube has become a valuable arsenal of CAD tutorials you can watch. 
2. Practice Makes Perfect
Rome wasn't built in a day, and your skills in design would not skyrocket overnight, either. You have to practice daily so you can keep perfecting your skills. Start by designing introductory CAD models. There are numerous designs, exercises, and practice materials available on the Internet for you to check out.
There are many ways to go about designing and modeling in CAD. By practicing drawing in different styles, you'll find the one that's most effective for you. You can also redo old projects with the new styles you have learned and see if there will be any improvement in the design. The climb to the top is really long, but with constant dedication and development, you can improve your skills and build towards doing that one perfect work.  
3. Get A Certification
Get the certifications offered by platforms like AutoCAD, SolidEdge, SolidWorks, etc. These test your skill level and identify which areas you'll need to work on. Having the certificate also boosts your chances of getting the job you want, as you become certified and set yourself apart from other applicants.
4. Develop Your Soft Skills
In the industry, your soft skills are just as important as your certifications and specialized background. Soft skills or non-technical skills determine how you work within a team. These include your problem-solving skills, communication style, and how you manage your projects.
Along with your technical know-how, employers also look at how you deal with clients, teammates, and the everyday workload. You become an asset to the team if they can work with you seamlessly. While working on your CAD skills, be mindful of your soft skills as well.
5. Use The Right Software Tools
It's important to stay updated on the latest design software to stay in the loop. Having the right tools to overcome introductory problems while working with CAD is something you should pay close attention to.
When working for companies as a designer, you may face problems with software integration. Knowing how to use the proper software for the job can make a huge difference in how many hours you spend working on a project. You should also exercise using different platforms for CAD as proficiency in multiple software is a boost to your skills. Keep a look out for the latest updates and innovations to stay on top of your game.
6. Share Your Work
Find other people who design and whose CAD skills you admire. Analyzing their work gives you a whole different perspective. It's said no one man can inherit an island of knowledge and literacy from others, but you might improve in certain aspects you're weak in. Being part of an association or having people to help you out with different tasks makes learning a bit easier. It also keeps you motivated to keep up with your peers. 
Conclusion 
Improving your design skills really benefit you in the long run. You find it easier to do projects. There will be a reduction in how much time you spend on each design and this would allow you to focus on more projects. It enhances your resume and makes you a great addition to any design team. Being able to exchange ideas and listen to feedback provided by your team will largely help you succeed in your career.