Do you know all the tricks in AutoCAD? When I first started, I was struggling to learn AutoCAD online and I wish someone had walked me through the process. Here, I made an attempt to provide a nice learning process for those of you willing to start learning the first steps in AutoCAD design.
Learning while actually practicing has always been more efficient than any other technique.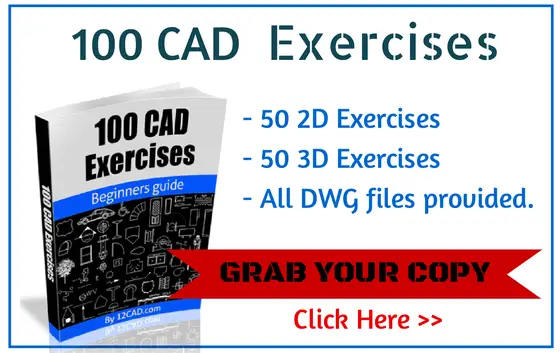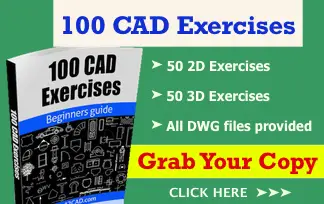 If you have ever asked yourself, where do I start with AutoCAD then you are in the right place. By learning these AutoCad exercises, you can propel yourself from a beginner to a better designer.
What you should learn the first day has been provided in this series of 2D AutoCAD exercises and at the end of it, you should be able "to fly on your own".
A free 30 day evaluation copy of AutoCAD can be downloaded from AutoDesk website.
AutoCAD Exercises
[ws_table id="2″]
 3D AutoCAD Exercises
[table id=3 /]

CAD Examples
These are examples of how to combine all you have learned to draw something useful and realistic.
Take yourself to the next level in CAD
If you are require more exercises or need more challenging exercises, then check out the 100 exercises for beginners below. These will better your skills and provide you with the additional practice you need. We hope you enjoy these exercises.