Useful Advice To Get More Clients As A CAD Freelancer
CAD freelancing is a lucrative activity, and many people are opting for it these days. If you know your way around and can work well with clients, this may be a career for you. Getting your client's attention is quite challenging, but there are some tricks that you can use to win them over.
Initially, it can be hard to find your first client, but just a single client can get your freelancing career on the roll. Here are some valuable tips to help you land more customers and keep them happy for future assignments.
Get Liability Insurance
If something goes wrong, and your clients suffer losses as a result of your work, or if they believe you did not complete the project as agreed, they can sue you. That is why it is important to purchase a simple general liability insurance to protect your freelancing business from unexpected losses.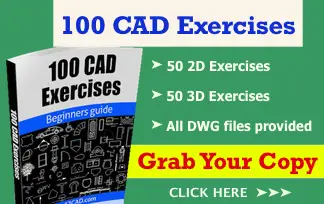 Moreover, having the right insurance policy will reassure potential clients that you are looking out for their best interests, as well as your own. So, it's better to get the coverage from the start.
Create A Portfolio
As a CAD freelancer, a website that illustrates everything you're capable of can be extremely beneficial. You can show samples of the work to your website visitors so that they can check your quality beforehand.
It'll help show your work to potential clients and allow them to get an idea of what you can do easily. Share it with as many people as you can so they know what kind of projects you've done and what types of skills you possess.
Use The Power Of Social Media
Your main task is to advertise your services to potential clients. Social media is an excellent way of promoting yourself and getting the word out about what you can do. Whether it's Facebook, Twitter, LinkedIn, or Reddit, the more exposed you are, the higher chance you'll have at finding new work.
Social media can also help you meet other freelancers in your field. Join groups and pages that share CAD tips to establish valuable connections and learn about what's new in your area.
Ask For Referrals
Word of mouth is essential in the freelancing community. When it comes to landing new jobs, nothing beats a referral from someone you've worked with before. If employers see that you're already working for someone they know, there's a good chance they'll hire you.
Ask your existing clients to refer you to others who need freelancers. It's a great way to increase your chances of getting in touch with new people and winning more work.
Build Trust With Your Clients
Always try to build a long-lasting relationship with your clients. Your customer will always trust you if you follow their guidelines and deadlines. That's why you always have to meet deadlines and deliver quality work even if it requires overtime.
If they know that you're reliable, they will likely hire you for future projects. They will always appreciate your work and may recommend you to others. Using existing clients is the best way to get new clients. Chances are, you might even get a client who pays much higher simply because of your reputation as trustworthy.
Keep Your Rates Competitive
Make sure you're pricing yourself fairly. It's okay to put a little more than what an average freelancer charges, but don't overdo it. In the beginning, you can keep your rates a little bit lower until you gain a steady client base. After that, you can start increasing your rates to more competitive levels.
Make sure your skills match your rates. Clients won't pay you higher than what you're worth, especially if they can find a more skilled freelancer who charges the same.
Improve Your CAD Skills
You can always polish up your CAD skills and increase your value as a freelancer. There are always things you can learn, such as new CAD programs, modeling techniques, and computer-aided manufacturing methods.
You can also boost up your skills by acquiring certifications. If you have the proper credentials, you'll be able to attract more customers. Consider taking a course at your local community college or learning more through online tutorials.
Final Thoughts
Working as a CAD freelancer is very exciting, but it's also challenging. You need to know how to market your skills while keeping your clients happy. If you can achieve that, then you can get many clients, and you'll never lack work.
These are just some of the things you can do to get more clients as a freelancer. It's all about how you market yourself, so make sure you stay persistent and always put your best foot forward.
Want to read more of our latest posts? Check out these 5 key considerations when choosing a Cloud-Based CAD software.