Today, we are going a little banana, but don't be put off, if you were here since Day #1 you actually possess all the skill to come out of this exercise successfully. Here is a simple 2D exercise that I will want us to work on in today's session.
As an advice, you should always before putting yourself to work with this sort of AutoCAD exercise, try finding what will be easy to start with. I will suggest in this exercise to start by putting those two giant circles in place. You actually have all the information to start drawing them without any hassle.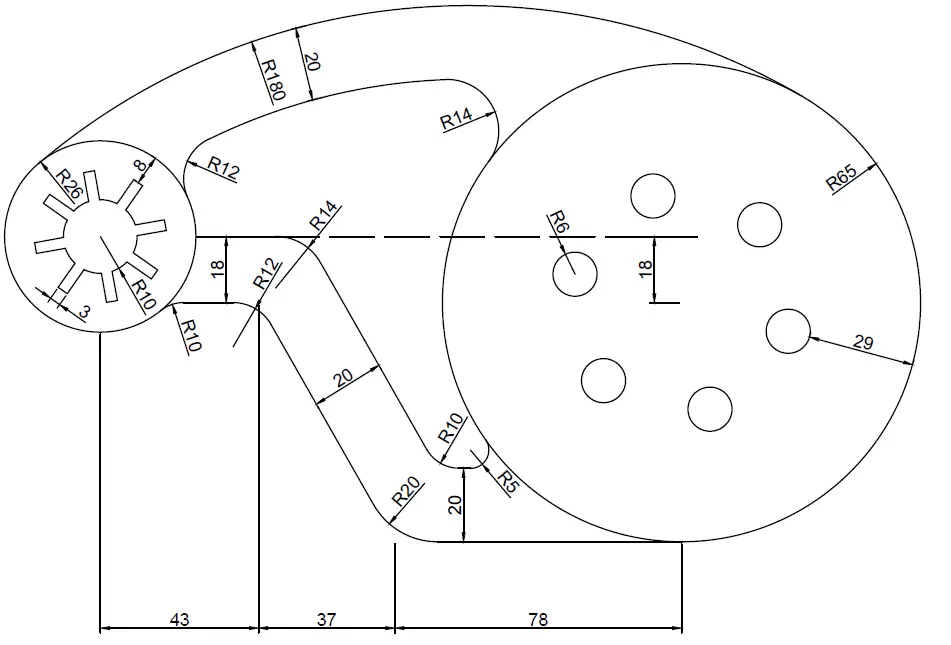 Other information I would like to provide in this exercise are the following. You will need the ARRAY command in AutoCAD to place those object the way they are in this exercise. And to construct an Array, you need a reference object, and in this exercise the reference object is a bit inclined seeing from the center of the array. Their angle of inclination are provided on the image below.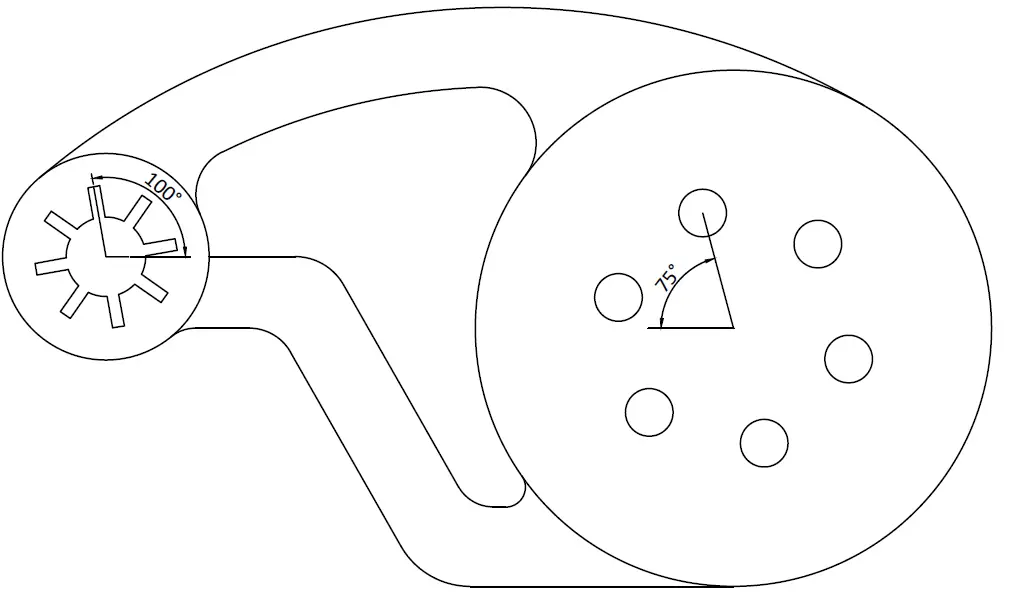 I think you have all to start, in spite of all the information I just provided I will go ahead I shoot some Hint to help you in this exercise.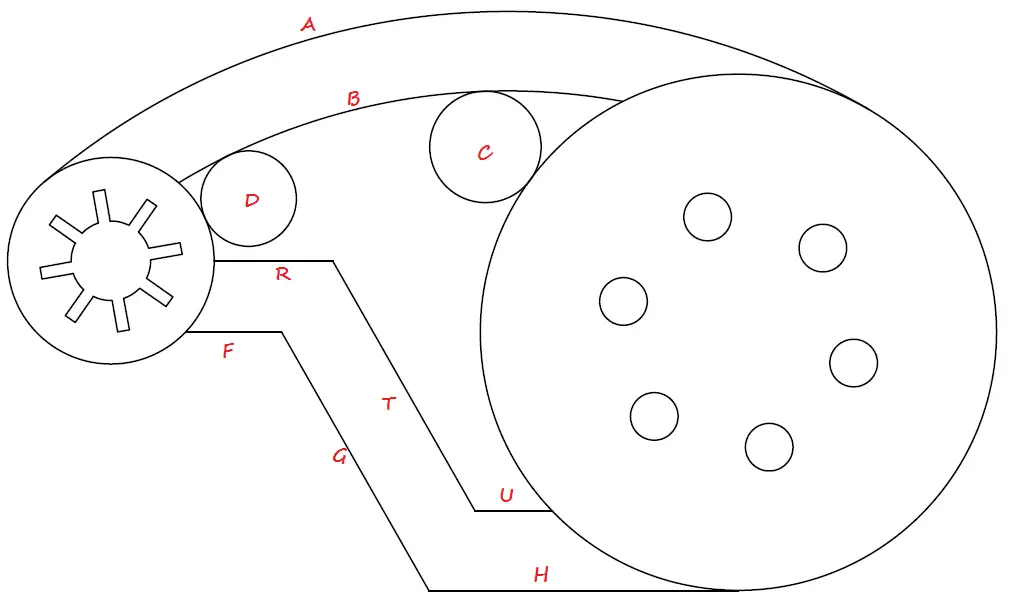 You can easily get the arc A using the Tangent feature learned in past AutoCAD exercises. Draw B using the OFFSET command. The same approach applies to FGH.
If you still have some difficulties drawing this, feel free to drop a comment below. Do not forget to share and like if this helped you.
See you on the next session.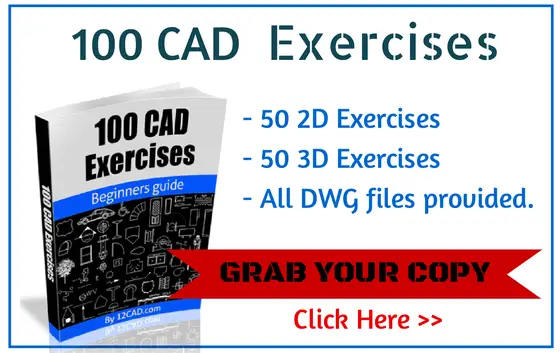 [ws_table id="3″]