Welcome to Day #20, the last day of this series of 2D exercises.
It's been good 20 days we have been working on 2D exercises using AutoCAD, and I can't be more excited to have compiled this eBook for you, just to help you test what you have learned so far.
I am disturbed by the fact that I have only provided guideline for AutoCAD users in this series, in the near future I will definitely be working toward choosing a Free best AutoCAD alternative and experimenting it using these same series of exercises.
We have learned quite a lot lately, and I guess one of the only way for you to check your improvement is to put yourself to work, dig, find some weird 2D exercises to do, gauge their difficulties and do them.
Here is a little eBook for you to start from, I have put some of the exercises we solved here, and some that will help you challenge your brain furthermore.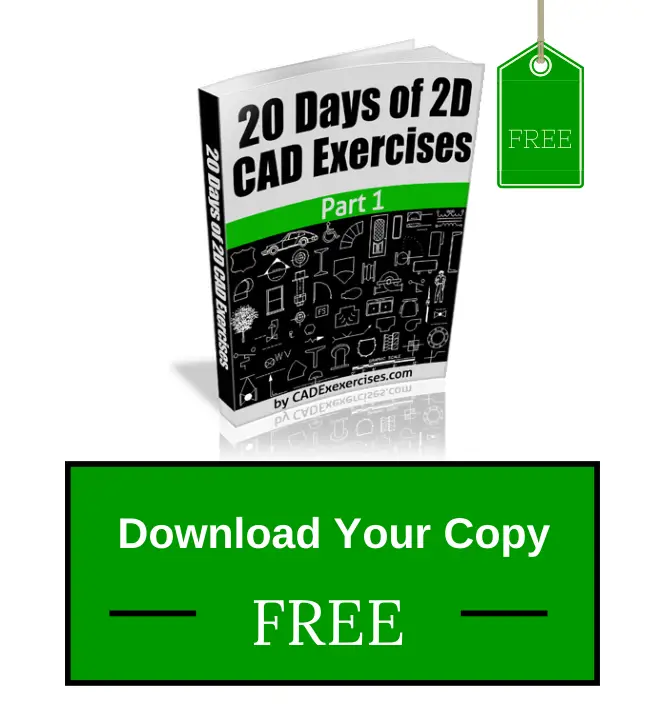 These Exercises are for you to solve and come back to me with some suggestion about what the Part II of this eBook should be like. Knowing there is still a lot to learn, I would be open for questions and suggestions.
Do not hesitate to share your opinion as I am looking forward to making this experience the best for all beginners to learn and accelerate their learning speed.
In Case you have not been here since the beginning, you may need to check the series since the beginning.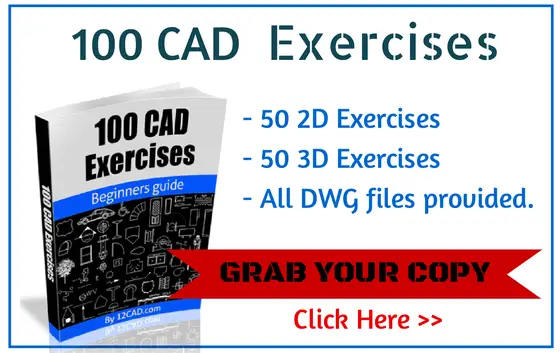 [ws_table id="2″]