CAD stands for computer-aided design, and it refers to a process that combines both hardware and software. This process includes producing an engineering drawing with the use of computer software that enables designers to correctly revise their ideas.
Before the invention of CAD, every sort of design was developed through a manual process—a method that was often laborious and time-consuming in its execution. Because CAD is rapidly becoming the standard in the design business, it's essential for users to evaluate all of the CAD software options available to them, one of which is CAD that's hosted in the cloud. 
The following is a list of benefits of cloud-based CAD solutions, which are driving more and more organizations to move their operations to the cloud:
Cloud-Based CAD Increases Competitive Advantages
Moving to the cloud enables everyone to have access to technology that's suitable for any business. It levels the playing field in terms of necessary infrastructure and technology, which enables business owners to actively compete with larger competitors who've already established themselves in the market.
The utilization of cloud-based CAD software, which offers a unified and robust simulation environment for your various projects, is applicable to a wide variety of business sectors. It offers a revolutionary simulation solution that features functionality that is simple to use.
If you've considered moving your work to cloud-based CAD for your next projects, managed IT services such as https://cybercsi.com/managed-it-services-san-francisco/ can help.
It Keeps Your Data Secured
You can keep the CAD files for your business in a manner that's both safe and secure with the use of a cloud-based solution. You can employ advanced cyber security methods such as multi-factor authentication to manage access to your digital blueprints, drawings, or engineering plans. 
Your data is kept on servers that have high security. Therefore, you can eliminate the possibility of your designs being stolen, destroyed, or lost by storing them in the cloud. Plus, they won't be physically accessible by just anybody else. This will give you peace of mind.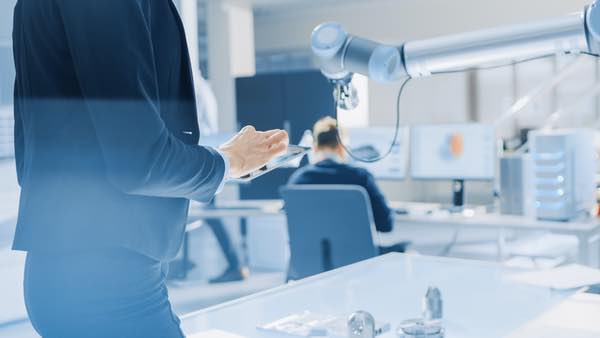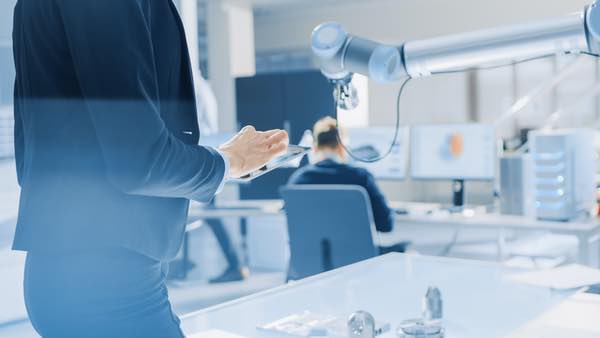 It Offers Multi-Site Collaboration And Efficiency
It's necessary to provide a scalable collaboration platform that enables all designers to access the component of the product on which they should be working and to collaborate with their fellow engineers. Teams are able to collaborate more effectively and efficiently across multiple locations when they use cloud storage and a global file system. 
Most importantly, cloud object storage is where CAD data is kept. After then, the global file system caches only the active work files in each site, providing every member of the team with high-performance access to CAD files and the documents that are relevant to them.
It's Always In Readable Format
Drawings are sometimes difficult for designers to communicate with coworkers. And coworkers without industrial design or technical experience can have trouble understanding paper and pencil designs. Because CAD is standardized and ordered, the drawings can be viewed relatively easily. The legibility of the designs has been improved, so there won't be any concerns in understanding them.
CAD generates models that marketing and sales can use. They're eye-catching and illustrate a design's utility and beauty without a prototype. It's a simple way to impress prospective customers with your work.
Cloud-Based CAD Reduces Errors
Drafting materials manually often contain errors. Cloud-based CAD reduces this risk by requiring no manual input after a drawing is made. CAD automates symbol placement and drawing storage. These systems also predict and prevent design errors.
Cloud-based CAD prevents errors by:
The software informs users of incorrect parameters.

After developing a product in CAD, the user can transmit the computer model to manufacturing equipment. Since faults were avoided during component development, the machinery can produce an item without waste.

Since product variables require independent input, manual alterations can result in human inaccuracies. Engineers can edit many viewpoints concurrently with CAD.

CAD simulates all testing, eliminating the requirement for a physical prototype.
It's Cost-Effective
Users (or their companies) pay a yearly subscription for CAD-in-the-Cloud. This is a completely different approach from traditional CAD software where companies must pay a lot of money for the latest version, buy high-powered workstations, and employ a team of IT specialists to maintain the program and equipment functioning properly.
With a subscription-based strategy, it's easier to monitor CAD software expenses, and you may add or remove cloud licenses as needed.
It Increases Productivity
The more time that's saved, the more productive an individual will become. It's possible to finish more jobs in the same amount of time if you use efficient time management. With Cloud-based CAD, average productivity increases three times.
The capacity to run simulations in CAD rather than perform calculations by hand is a significant contributor to the overall success of a project.
Conclusion
Whether it's used in architecture, engineering, or construction, CAD has radically changed the design process. Experimenting digitally with facts pertaining to the scenario can assist experts in better predicting errors and improving quality. The improvement of quality helps cut down on waste and makes systems more successful.