How To Improve Your Engineering Product Development Process
The engineering product development process is an important aspect when it comes to creating a new product.
It's the process in which designers and engineers work together to come up with ideas for a product, learn about customer needs, prototypes, and then produce the final version of that product.
The engineering product development process can be pretty complex. However, there are some steps that can be taken to improve this process and make it more successful.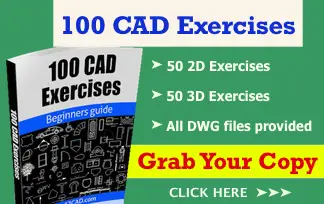 Here are some helpful ways to get started on your next engineering product development process and make it better than ever before.
Eight Steps Towards a Successful Product
1. Decide on a design goal
The most important part of the engineering product development process is understanding what you want the end product to look like. This is where your design goal comes in.
It's important to know what you want so that you can make adjustments as needed along the way. This helps prevent any unnecessary time and money spent on a project that won't be met with a successful outcome.
Design goals are different for every business, but they usually fall into two categories: aesthetic and functional.
The aesthetic goal would be something like wanting a product to have a sleek, modern design. In contrast, the functional goal would be something like wanting a product to help ease customer pain points or increase customer satisfaction.
Once you figure out your design goal, it will be much easier for everyone involved in your project to focus on that specific step rather than trying to guess what you want the finished product to look like.
Once you have decided on the design goals, move onwards to the design process. Since there are many design processes and methodologies to follow, it sometimes gets hectic to decide what should you choose, and what would be the best in your scenario.
However, we have brought one of the best design methodologies that works wonders in many scenarios. Let's familiarize you with that in the next section.
2.  Use generative design methodology
The generative design process is a design exploration process that uses algorithms to generate design alternatives quickly. This process is great for designers who need to explore many options rapidly.
Generative design is a new way to create designs for your product with software, instead of by hand. First, however, you must fully understand its mechanism to yield a great design.
In this article, we've restricted our focus to the basics since we wish to teach you multiple ways to improve your engineering product development process.
So, if you wish to learn more about generative design methodology, nTopology's generative design guide walks you through the whole process in detail.
As far as the benefits are concerned, it generates designs for different parameters, much like a human would. In addition, it is much faster than typical design methods and much more environmentally and cost-friendly because it doesn't require any physical prototypes.
When you're faced with a design project that has a lot of variables, then generative design software will help you explore and test all the possible combinations in a short amount of time, so it is also time-friendly.
With the myriad of benefits compared to many other design methods, we recommend you use generative design to take your engineering product development process to the next level.
3. Choose the right product
Choosing the right product to develop is not always a simple task. However, it's one of the essential steps in the process. Without this step, you can't know what your product is going to be about and how the customers will react to it.
Before you start thinking about a new product idea, decide if this is going to be a successful venture or not. If you're unsure, talk with someone who has experience in this field. This person will be able to offer some insight into what's been successful and what hasn't been so far.
Once you've decided on a product idea that sounds promising for success, start researching. First, try to find the explicit and implicit pain points of your conceptual product's potential users.
It'll help you figure out how many people are interested in a particular type of product and how much profit you might be able to generate with it.
This information will also help determine if there are any different parts of the process that need more attention than others.
4. Incorporate customer feedback
The most crucial aspect of the engineering product development process is listening to the customer. You will never know what your customers need until you ask them directly.
By incorporating customer feedback, you can make sure that your product meets the needs and desires of your audience.
Asking for feedback early often helps you get an idea of what people want. Also, in order to improve your engineering process, it's helpful to learn about what people are saying on social media or by asking online forums with specific questions.
This can help you figure out if there is a particular problem that needs to be addressed or if there is a more significant issue that needs addressing in the community.
In order to make sure that your product meets the wants and needs of your audience, it's essential to incorporate their feedback into every step of the engineering process. It will help improve both production and innovation as well as save time and money for everyone involved.
5. Invest in technology
It can be costly to develop an engineering product, especially if you're designing a unique product. So it might be worthwhile to invest in technology that can help streamline the process and make it more affordable.
Using technology, like CAD modeling software, can help you complete your project faster and more accurately than before.
This will save time and money as well as make the product more appealing to customers.
6. Hire the right team
Do your research, and find the right people who are not only the experts but also team players. This is a crucial step in the engineering product development process.
The best way to find them is to talk with engineers who have done similar work before.
You'll also want to consider talking to people who are familiar with the industry your product will be in, as they can offer valuable insight into it.
So, our recommendation is to gather people that are best in their individual skills, build their team, and deploy them on your product development process.
To improve your engineering product development process, your team shouldn't be comprised of jakes of all trades. Instead, each member of the team must be a champion of a specific field. So, for instance, if one is a mechanical engineer, he must be an expert of it.
Simply put, hire the right team that includes experts, not jakes of all trades.  
7. Communicate with all stakeholders
The success of a product depends on how well the design and engineering teams communicate. When one group doesn't understand what the other is doing, it can be challenging to move forward with a project.
So, it's vital to engage your team members early in the process and involve them throughout the entire process. This will allow you to create a product that people will love and use as much as possible.
You should also get buy-in from all stakeholders before moving forward with your project. Once you've gotten support from all of them, you'll be able to make decisions that will help this project proceed smoothly.
8. Get creative
When engineers are trying to come up with ideas for a product, they can often get stuck in their own heads. So they need to step out of their comfort zones and think about new concepts.
They may not be expecting the right idea to come along, but it's worth trying something new.
If you're stuck on a product development process, try going outside the box and thinking creatively. You might be surprised by what you end up coming up with.
Conclusion
Fine-tuning your engineering product development process will leave you with a flawless and refined product that you can work on quickly to create a superior competitive advantage.
We hope you enjoyed our article on how to improve your engineering product development process. It is a process that needs to be especially efficient and effective, and the steps in this article will help you accomplish that.
The steps in this article are designed to help you streamline the process and take more control of the product development process.
By implying them, you can significantly improve your engineering product development process. On the flip side, these steps will also minimize the risk of product failure at the end, keeping you on the safe side.