Another time, another place but same question. Which is better, Inventor or SolidWorks. It literally feels like ages having tried to get this across but the untimely nature of a question that makes you ponder about where you went wrong, gets the message across quite clearly. A two line answer is that SolidWorks is a geo-metery driven modeling tool where as Inventor is an engineer's aid. This fundamentally changes the question as to when is which of these better, Inventor or SolidWorks. Read on to see what I really mean.
---
Before we start off have a look at the AutoCad vs Inventor where we covered Inventor previously.
Solidworks vs Inventor: Comparison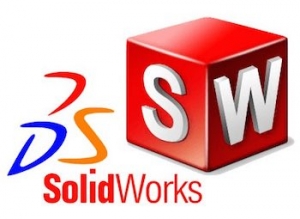 SolidWorks is a design and development tool with 2D and 3D illustration/design capabilities amongst others whereas Inventor has a handful of neat features built into its default behavior so as to aid engineers by supplying the right information and analysis. To understand this better, let's break the comparison down. Standards, analysis, documentation capabilities, motion-based calculations and collaboration tools are all well and good for both the industry giants, but what do they actually target. Lets find out.
Nitty Gritty Details: Purpose based compatibility
SolidWorks is a 2D illustrating and 3D designing tool that allows a host of other applications. From cost analysis to simulations and material specific fabrications when working on multi-body parts, SolidWorks beats CATIA and ProEngineer, needless to say it leaves Inventor in the dust. Inventor on the other hand takes on an entire discipline that SolidWorks tends to ignore with every one of its updates and that is architecture. Yes, Inventor allows architects and engineers to work on the same application whereas SolidWorks is limited to Engineering projects, also limited in the scale of the design. Apart from industrial designers, hobbyists and casual users use both packages around the world and in nearly every industry.
One last measure of work efficacy is the surface modeling routines of both software packages. Here, I must admit, to my personal dismay, SolidWorks takes a back seat with Inventor being faster in the rendering whilst producing better and smoother surfaces. Surface comparison under zebra line analysis paint a picture the naked eye would otherwise miss and this is one reason why even though SolidWorks hosts more functionality, still people keep Inventor in their arsenal. The thing with SolidWorks is that you have to know how to use the tool in order to be able to design effectively. Geometry driven design means it relies on the tool and the usage and hence the user is in charge of the geometry. In Inventor however, the geometry is handled automatically with NURBS and other Autodesk proprietary technology allowing one to add a surface and start designing whereas with SolidWorks you would have to setup the surface before beginning.
| | | |
| --- | --- | --- |
|   | SolidWorks | Inventor |
| Industry | Aerospace, Automotive, Construction, Consumer Products | Engineering, Automotive, Construction |
| File types | ACIS, ACIS SAT, DWG, DXF, HOOPS META FILE, HPGL/PLT, IGES, IGS, JPEG, Parasolid, PARASOLID XT, PDF, PROE, SAT, SolidWorks, STEP, STL, STP, TIF/TIFF, VRML, WRL | 3DS, DWF, DWG, DWS, DWT, DXF, PLT, SAT |
| Learning curve | Short | Long |
| Functionality | Assembly modeling, Simulation, cost estimation, rendering, documentation | Assembly modeling, Simulation, documentation, Rendering. |
My work would require…
Areas of specification are the quantity and nature of the work and the contribution. For specialists delivering new design ideas and part assemblies to the production/manufacturing industries (e.g. automotive etc.) the most common choice may be CATIA. After that is SolidWorks followed by AutoCAD then Inventor. The reason is the scale and scope of the projects. For delivering new ideas or parts on a small or medium scale Solidworks would work best with its industry-specific and generic tool set that allows the user to model and develop and then render the design. Since Inventor is primarily an illustration tool, developing the blue prints of a house should be dealt with Inventor.
Because of this proprietor's technology and Inventor's engineering module, the beauty of surfacing tools is that they would allow you to change a cube into a sphere and back simply with the subtraction or addition of edges and contours. Hence Inventor offers much more control over the feedback from the design and the package when designing as compared to SolidWorks.
---
Conclusion
We hope you found value in this Solidworks vs Inventor comparison. As discussed innumerable times it all boils down to what you want to achieve with the software. When scope of the work is defined the next question is to see which software is better suited to different aspects of your project. My experience being in 3D modelling, 2D drawing, renderings, motion analysis and simulation have been taken care of by Solidworks but the quality and efficacy in some departments are better achieved through Inventor.
With that being said for those of you who have just entered the world of CAD looking for a CAD software that is a cinch to use should without a doubt go for Solidworks. If you are learning, make sure to check out our Solidworks tutorials.