Why Invest In CAD Software As An Interior Designer?
Computer-aided design (CAD) software is crucial in various industries for creating models and designs. Different professionals utilize the software to create 2D drawings and 3D models with highly accurate measurements. Some industries that utilize CAD include architecture, engineering, and industrial design. 
Aside from the various industries, CAD is also highly used by interior designers. If you're an interior designer, consider it a must-have software since it unremarkably saves time and allows you to create streamlined designs. Today, it isn't hard to find different providers on the market. If you want to improve the quality of your projects, checking out CAD design software from trustworthy providers would be a good starting point.  
When you're still skeptical about whether or not to use one, here are a few reasons why it's time to invest in CAD software right away.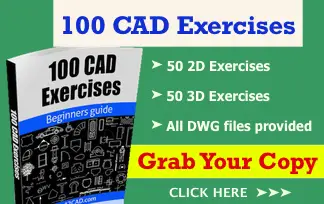 1. Allows You To Create Superior Designs  
CAD software will assist professionals in creating highly detailed and accurate designs. When creating high-quality designs, the software employs a variety of elements, including mathematical calculations and geometric forms.  
The software offers a variety of tools to help you create designs with accuracy in mind with the help of analysis instruments. When there's an issue with the design, you can explore and make the necessary modifications. The better quality and preciseness of the plans allow you to create more superior designs. 
2. Boosts Overall Productivity 
When CAD became a norm in many sectors, including interior design, it increased production tremendously.  
The software allows professionals to minimize production costs and work more efficiently, resulting in faster completion of projects. Professionals can animate and visualize the design throughout the process without working on a physical one.  
The improvement in the overall productivity level helps save money during the design and production processes. Remember that a single professional utilizing the software can do more work than a team without it.  
Making an effort to boost productivity helps reduce time spent on the design process and saves money for the company while producing good-quality designs. 
3. Easy Modifications And Reusable Designs  
CAD software allows professionals to save several versions of a project. It enables you to make significant adjustments and try out new ideas without starting from scratch every time.  
If you have a client who wants to make adjustments to the design, you can make quick modifications conveniently. When the additions aren't yet sufficient, you can modify them further.  
4. Convenient Access To An Index Of Designs  
You can easily save CAD data, designs, and documentation for any project you're working on. Label and organize documents so you can readily access them when necessary. Most software allows you to safely save all your designs on your server or computer.  
In the past, professionals had to store physical copies of their projects, which often requires space and is time-consuming to retrieve, especially if you have an extensive collection of projects. 
5. Utilize Standard Designs 
Communication can be challenging when working with clients in need of interior design services, especially when conveying a design using a drawing that might be difficult to fully understand. Unfortunately, these kinds of issues often lead to misunderstanding, which eventually causes delay.
Although it can still occur, using CAD software will make your designs readily understandable by everyone. The plans you'll create will be straightforward, organized, and in a standard format to ensure better communication and favorable approval. 
6. Convenient Integration Of Documentation   
When it comes to team collaboration or working solo requiring input from other professionals, documentation is necessary to define various sections of the design clearly. In interior design, you might need to include notes on changes and how your team should move forward.  
CAD software allows you to add any form of documentation to your design. Remember that documentation plays a crucial role in the designing process to help save time and effort. Additionally, the notes will keep you up to date on any changes you or your team makes.  
7. Straightforward Collaboration 
One of the reasons to invest in CAD software is the collaboration capability. The software can save and meticulously outline your design history so others can conveniently see how all the changes were made. If you're in a remote setting, CAD will allow everyone to work seamlessly on a project. Today, you might want to consider cloud-based CAD software as an option since they're becoming popular in various industries. The advancements in technology made CAD-based projects easier to handle, allowing efficient workflow from different teams while ensuring the seamless and secure transfer of data.
Final Thoughts  
Interior design is becoming a highly competitive industry. If you want your projects as an interior designer to stand out from the competition, it might be time to level up by investing in CAD software. With the advantages the software provides, such as better productivity and high-quality designs, it's the key to leveling up your designs to stay ahead among other competitors.