We are almost at the end of this series of AutoCAD learning exercises. Today, we have a tricky one, and I hope it is really tricky for you. The drawing below is to be replicated using AutoCAD or any other CAD software you may have at hand.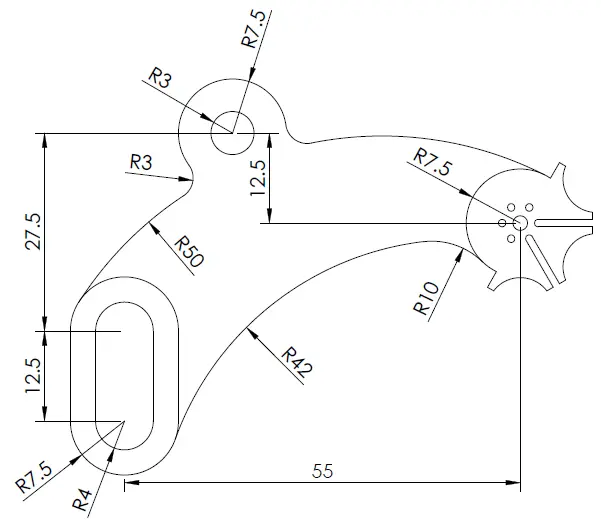 Complementary information.
The head on the far right side is constructed like this.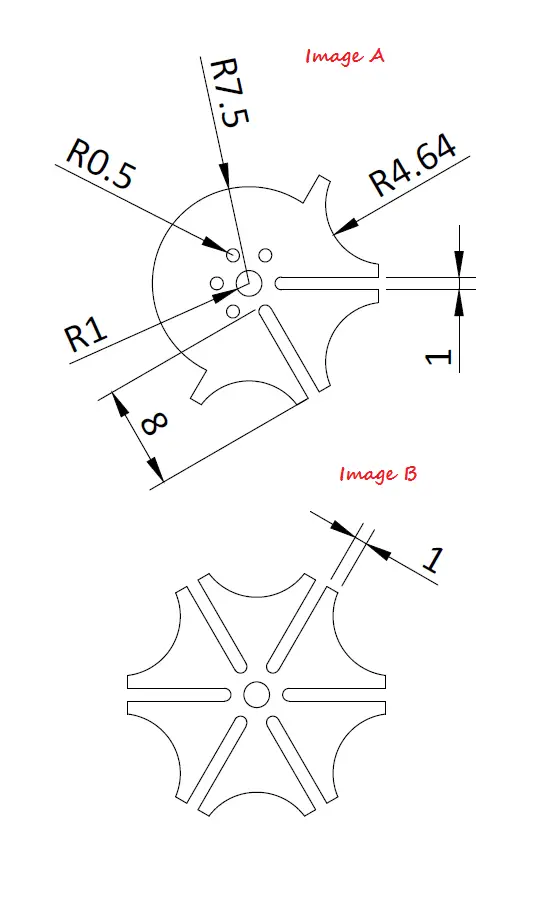 You might want to consider the image B, to apprehend how you should start drawing image A which is of course part of the exercise.
There is an Array to construct around the center of the circle R7.5. You will figure the element out looking at the exercise.
Hint for the whole exercise.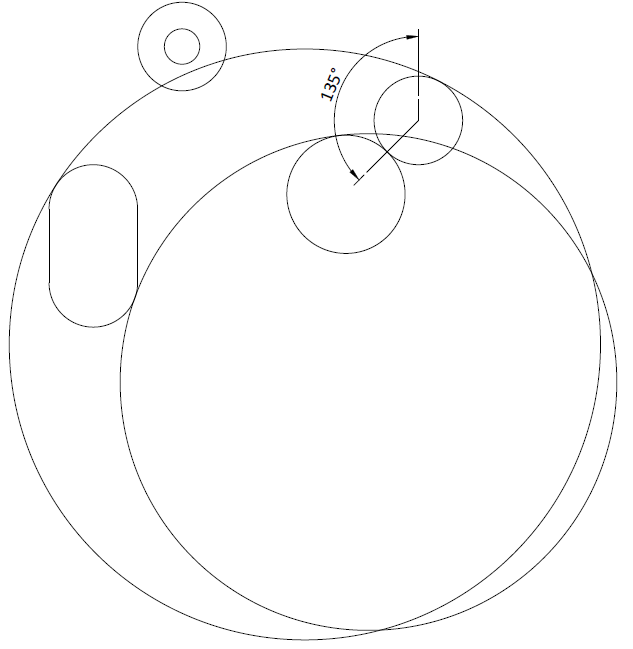 The distance between these two points is 40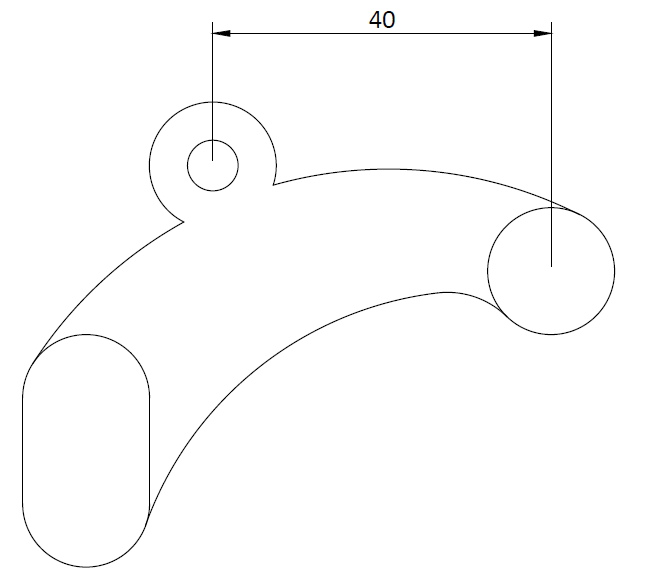 This bring us to the end of today's session.
See you on Day #20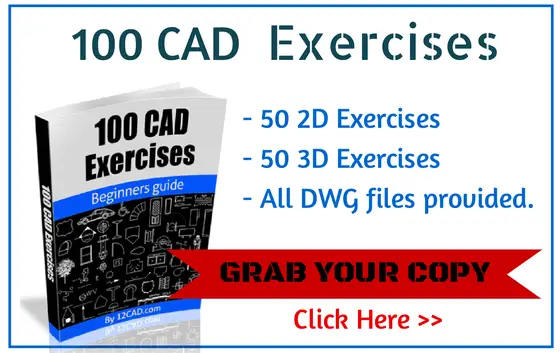 [ws_table id="3″]