A DWG file is a file created with the CAD software called AutoCAD. The reputation of AutoCAD in the industry is undoubtedly the last thing one wants to argue about, thus you can imagine how this software is driving the whole market making it almost impossible for any CAD designer to avoid using it. Plenty of CAD software nowadays try to incorporate the capability of reading DWG into their software. You will be able to download free DWG files to use and edit to your liking.
Before we get to the DWG files, here is a list of software that help you visualize and edit DWG files to some extent.
ViaCAD 2D/3D: This cad software is compatible with files like DWG and DXF. You can import DWG file created in AutoCAD to ViaCAD and be able to read and modify your file.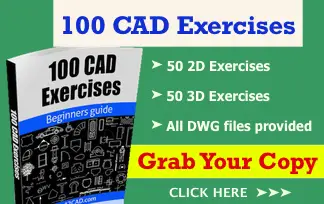 DesignCAD 3D Max 21: It supports numerous file types included DWG file create in AutoCAD. You won't have any problems when attempting to edit your DWG file using this software.

Blender: Majorly used for rendering and for 3D modeling, Blender is a free CAD software which you can use to view your DWG files.
AutoDesk Design Review and DWG True View are 2 pieces of software from AutoDesk that let you view and edit DWG files on the go, but the ability to edit the file is limited. You can download them for free on AutoDesk website.
ZWCAD who claims to be the #1 AutoCAD alternative gives you the ability to view and edit your DWG files. You can find more information on their page.
Drafsight is another way to go. DraftSight lets you create, edit and view DWG files. It runs on Windows, Mac and Linux.
There are many other CAD softwares out there that have the ability to read DWG files. Depending on what you will want to achieve after opening the file, it is advisable to start with the one designed by AutoDesk itself, which are DWG True View and Design Review.
Download Free DWG files
[table id=1 /]
Above you can download free DWG files and use them in your designs or to even learn. I would love to hear your ideas and thoughts on how you used these DWG files. Leave a comment below!