A Guide to the Best Mouse for SolidWorks
One of the more overlooked aspects of selecting an appropriate system for 3D CAD software such as SolidWorks is also, perhaps, one of the most important – the computer mouse.
While modern computing is moving in the direction of touchscreen-only interfaces, it will likely be many years before this tried and true method of GUI interaction will cease to be an integral part of computer-related productivity.
What makes a Mouse Great?
There are several criteria you should consider when deciding if a mouse is right for you, which are discussed in detail here. The most common are: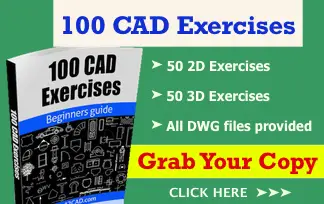 Ergonomics – does it complement my hand and is it comfortable?
Buttons – does it have extra customizable buttons?
Scroll wheel – necessary for zooming in SolidWorks
Plug'n Play – no one wants to spend time setting up a mouse!
Price – of course
When considering your options, take into consideration the amount of time that you will be spending using SolidWorks. Is it once a week for a few hours? Is it eight hours a day, five days a week?
The longer you plan to spend at the computer, the more attention you should consider placing in the ergonomics of your workstation, especially the mouse. SolidWorks, like any highly interactive software, is relatively "click-heavy."
---
What is the Best Mouse for SolidWorks?
Check out the individual reviews of the best mouse for SolidWorks to see which may be the best for you.
3D Connexion SpaceNavigator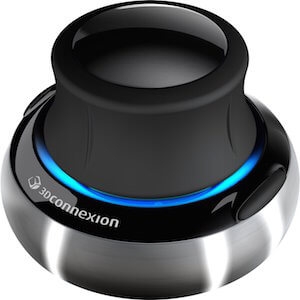 If you use SolidWorks regularly, you must have one of these. 3DConnexion make specialized mice for 3D modelling. It allows you to move in 6 direction – giving you the best control. Highly recommended! Other features:
Ergonomic design – hand does not need to move
2 programmable buttons
LED lighting
Easy to setup hotkeys in SolidWorks
Mionix Naos 3200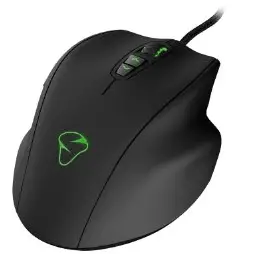 I have personally used this mouse (read my review here). It has excellent ergonomic-feel to it. My hand rests nicely on the mouse and I can work on my designs in SolidWorks for hours at a time. Other features include:
7 customizable buttons
LED lighting for added coolness-factor
Wired, instead of wireless – good for desktop computers
Variable DPI for precise control
Logitech M570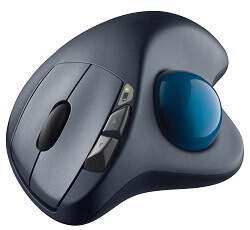 A detailed review of this mouse can be found here. In short, this mouse keeps your hand safe from injuries because it has the trackball technology.
Instead of moving the hand/wrist to move the mouse, this one uses the fingers on a trackball on top of the mouse. Other features include:
Usable on any surface
Sculpted share for ergonomics
Excellent battery life
Razer Naga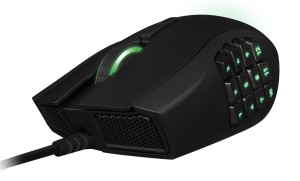 Comfortable mouse with many buttons to configure for use. It has excellent customer reviews on Amazon. It has a scroll wheel that can move in all direction – useful for SolidWorks. Other features:
12 button grid – configure to your liking
One size-fits all ergonomic form
LED lighting for added features
Logitech M510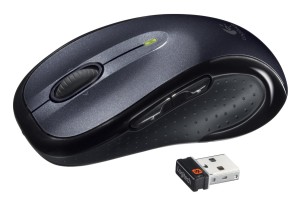 This is one of the cheapest mouse you can get, which still has some nice features. It has rubberized grip so your hand is comfortable. Other features:
Easy to setup
Scroll wheel – move in 4 directions
---
Why should I buy the best rather than just any old mouse?
One of the biggest mistakes when choosing a mouse is to simply go for the cheapest option. While more expensive definitely does not mean "better," you should probably avoid the small, inexpensive portable mice for long-term SolidWorks use.
These types of mice are extremely convenient when it comes to traveling with a laptop, but they can become very uncomfortable after weeks of heavy daily use. I've found that due to their compact size, they force your index finger to click at an awkward direction, which over time leads to strain and possible injury, i.e. carpal tunnel. At the very least, invest in a mouse that is large enough to rest your hand upon comfortably.
---
Switch to an Ergonomic Mouse – Immediately!
Switching to an ergonomic mouse may be a difficult transition, especially if you've been using a standard mouse. The benefit of an ergonomic mouse is that it places the hand in a more natural, slightly supinated, "handshake position."
While this type of mouse might seem a bit awkward to use at first, spend some time evaluating one of these types of products to see if it's right for you.
With a bit of online research, you will also discover companies that produce mice developed specifically for interacting with 3D modeling software such as SolidWorks.
These devices, often called 3D Mice are feature-rich and provide a unique experience. They often work in conjunction with a standard mouse, making use of both hands. They work very well for some users, and not well for others, who feel that a traditional approach is equally productive.
---
Concluding Thoughts
As a longtime user of SolidWorks, find a mouse upon which your hand rests naturally and is large enough so that your hand easily relaxes after clicking. Also, don't overlook a mouse pad! Look for one which has an additional cushion to support your wrist while working.
Although you'll pay more in the short term for an appropriate mouse, you'll avoid the negative effects of strain on your hand and wrist by selecting an ergonomic mouse meant for extended use. Make sure to go back and check out the best mouse for SolidWorks again. Best of luck!